Joined

Nov 3, 2000
Messages

4,523
I had the most messed up dream last night...
...I dreamnt that I went back in time to 1998 and I was in a huge shopping mall (Sawgrass Mills in Fort Lauderdale to be exact, the biggest outlet mall in the world) and my goal... gee, is it to score a GameCube, score some chicks?
No. The whole point of me going back in time was to score 'Spinal Tap: The Criterion Collection'
What the hell?
------------------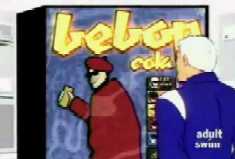 Get Sea Lab 2021 on DVD!
My DVD Collection
/ AIM: roblutter/ email:
[email protected]
"Ba Ba Ba Ba Ba da ba Bebop Cola...yeah" -Sealab 2021