I'm so glad that an anamorphic widescreen HURRY SUNDOWN has been released so that I could retire my awful pan/scan copy recorded off of Encore from 15 years ago. However, it sure seems someone dropped the ball on the mastering.
The print used has some problems, including some color fringing usually seen when Technicolor matricies don't line up. It only affects some individual scenes and sometimes just a few shots here and there. Below are some examples.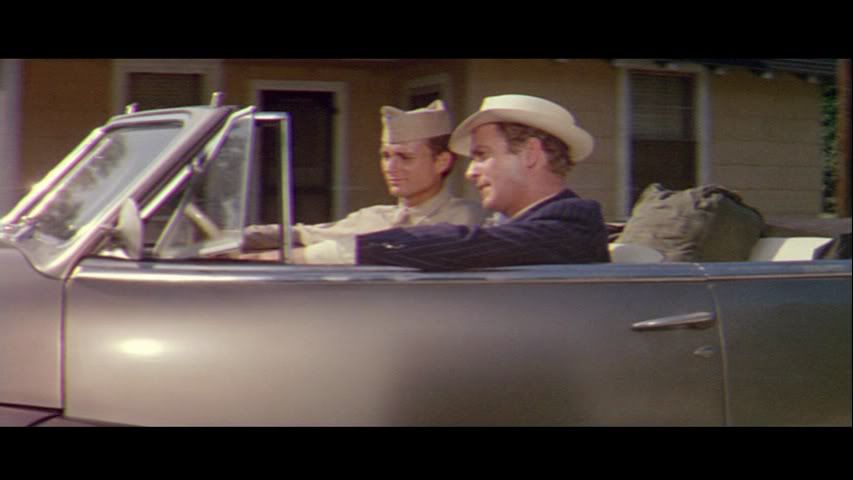 And then the image suddenly cuts to this:
And do the images above look "squished" to you? They certainly do to me, as if the transfer provided wasn't in the 2.35:1 ratio and it was distorted so that the aspect ratio would be more mathematically correct even if the image is now wrecked. I don't remember this distortion in the pan/scan master, and I now wish I hadn't thrown it out so I could post comparison pics.
I took it upon myself to make a correction to crop 24 lines above and below the image to get an image that appears far more correct when displayed in 16x9 format. Below are comparison pics. You be the judge - Olive Films DVD is first, followed by my alteration. I got as close to the exact frame as I could in this comparison. Again, I'm not saying mine is optimal or correct - I didn't want to go too far and have everyone appear squeezed - but I feel certain that the Olive Films DVD release is certainly NOT correct.