The Weekly RoundUp
The Features
– (King Kong: Peter Jackson's Production Diaries - 2005)
– Scarlett Johansson & Ewan MacGregor (The Island - 2005)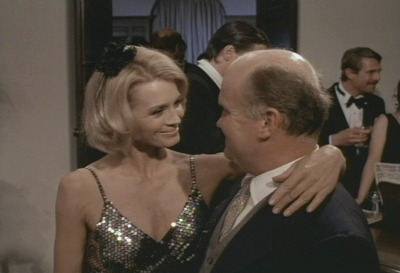 – Angie Dickinson (Big Bad Mama - 1974)
– Steve Carrell and Cast (The 40-Year Old Virgin - 2005)
The Prices
TITLE
Amazon
BestBuy
CrcCity
Target
Costco
**40-Year-Old Virgin
$15.98
$16.99
$13.99
$16.99
$18.99
Airplane: Don't Call Me Shirley Ed.
$13.48
$12.99
$12.99
$16.99
-
**Bad News Bears (2005)
$17.98
$19.99
$17.99
$16.99
-
The Baxter
$18.72
$22.99
$24.97
-
-
The Beautiful Country
$18.72
$22.99
$24.97
-
-
Big Bad Mama SE
$13.99
$13.99
$17.99
-
-
Cannibal Holocaust
$20.99
$24.99
$24.99
-
-
Crooked Hearts
$11.20
$12.99
$14.94
-
-
Death Race 2000 SE
$13.99
$11.99
$17.99
-
-
DinoCroc
$13.99
$14.99
$17.99
-
-
Dukes of Hazzard: Season 5
$27.99
$27.99
$27.99
$29.99
-
Everybody Wins
$11.20
$12.99
$14.94
-
-
Family Bonds: Season 1
$22.48
$22.99
$17.99
-
-
Farscape: Starburst 3.1
$18.73
$19.99
$17.99
-
-
F.I.S.T.
$10.46
$12.99
$14.94
-
-
Five Pennies
$11.24
$12.99
$12.99
-
-
Gallipoli SE
$9.99
$9.99
$12.99
-
-
Gilmore Girls: Season 5
$38.98
$39.99
$39.99
$39.99
$38.49
Godzilla: Final Wars
$17.47
$22.99
$24.97
-
-
Harryhausen Gift Set
$34.96
$44.99
$39.99
-
-
The Island
$15.98
$16.99
$17.99
$16.99
-
King Kong: Peter Jackson's Prod. Diaries
$27.99
$32.99
$34.99
-
-
Kronk's New Groove
$19.96
$17.99
$19.99
$19.99
-
Miami Vice: Season 2
$37.98
$43.99
$49.99
$34.99
$35.99
Michael Flatley's Celtic Tiger
$17.49
$21.99
$19.99
-
-
The Newsroom: Season 1
$16.99
$22.99
$19.99
-
-
Pretty Persuasion
$18.72
$19.99
$24.97
-
-
The Producers DE (1968)
$13.96
$14.99
$15.99
-
-
Reba: Season 2
$27.99
$34.99
$34.99
-
-
Rock 'n' Roll High School
$13.99
$11.99
$17.99
-
-
**Roll Bounce
$19.59
$19.99
$19.99
$16.99
-
Saint Ralph
$17.47
$22.99
$24.97
-
-
Scooby Doo: Where's My Mummy?
$16.99
-
$19.99
$16.99
-
Simpsons: Season 7
$32.48
$29.99
$29.99
$29.99
-
Sin City: Recut/Extended/Not Rated
$25.98
$29.99
$29.99
$26.99
-
**Spider-Man 1 & 2 SEs
$14.97
$19.99
-
-
-
Three Dancing Slaves
$22.49
$19.99
$19.99
-
-
Thunder and Lightning
$6.99
$8.99
$9.99
-
-
Tour of Duty: Entire Series
$85.36
$104.99
$121.95
-
-
Valiant
$20.99
$17.99
$19.99
$19.99
-
The Yards: Director's Cut
$14.99
$13.99
$17.99
-
-
Individual Titles included in Collections listed above:
Harryhausen Gift Set:
20 Million Miles to Earth, It Came From Beneath the Sea, Earth vs. Flying Saucers, and scrapbook.
The Disclaimer
Standard disclaimer: All prices are taken from the websites of each chain, or from their printed Sunday advertisements. All prices are subject to change by each chain. Prices and inventory in-store may or may not match the website price.

"LP" in the RoundUp table means a store's Sunday flyer says "Low Price". That means I could not locate a definite price for the item, and the ad is all I have to go on. Retailers use these phrases in advertisements so that they do not violate MAP (Minimum Advertised Price) agreements with the studios. Doing so can cost them thousands or even millions of dollars in co-op advertising funds.

I, obviously, cannot include EVERY title released in a given week in the RoundUp. The titles included are those that I am interested in...as well as those which I consider will be of interest to a majority of consumers (and sometimes I'll miss one!). I don't get paid for this, and I don't have the time to list every DVD.

So, please don't complain!

If there is a title not included in the RoundUp that

you

want to see, just look it up yourself, and be nice enough to post and share the results with everyone!

Note that I cannot include Wal-Mart/Sam's Club prices in the RoundUp. They set prices at individual stores based on nearby competition, so there is no way I can say here what price you'll find at YOUR local Wal-Mart/Sam's Club location. And, as always, Circuit City does not guarantee their sale prices in Hawaii.
The Specials
**BE EXTREMELY CAREFUL!
40-Year-Old Virgin (Unrated)
AND
Bad News Bears CE (2005)
AND
Roll Bounce
AND
Spider-Man 1 & 2 SEs
are all available in
both
OAR and MAR versions...
get the correct one(s)
! Also, note that
40-Year-Old Virgin
is also being released in a Rated-version but it is MAR ONLY!...
stay away
!!!
--Simpsons: Season 7 is getting released in versions with two different cover arts this week. One has the standard box which has been used throughout the season releases. The other is the "Marge Head" cover which is similar to the special "Homer Head" style-cover which premiered with Season 6.
--Best Buy, this week, is advertising an EXCLUSIVE release of The Drew Carey Show!!! Includes 6 of the funniest episodes of this Emmy-nominated sitcom. The price is $7.99.
--Best Buy is offering a $6 savings for anyone who buys BOTH Kronk's New Groove and Valiant at their stores.
Must be purchased on same receipt.
$18 + $18 = $36 $36 - $6 = $30 $30/2 = $15 each.
--Although neither is a new release, I think it's worth noting that Best Buy is offering a 2/$20 deal on Cinderella Man ($19.99) and Spy Game ($9.99). Great deal on a DVD released just last week.
Must be purchased on same receipt.
--Best Buy is also promoting an FREE "DVD Holiday Buyer's Guide".
The latest news on movies, TV and upcoming theatrical releases. Exclusive interviews with the cast of Scrubs. Includes money-saving coupons.
--Best Buy is also promoting 2005 Entertainment Guide which will be in this Sunday's newspapers!
Get ready for this holiday season with the collest movies, music and games. There's something for everyone on your list.
--Not to be outdone by BB, Circuit City has the very same deal on Kronk's New Groove and Valiant. Buy BOTH (at $19.99 apiece) and save $6
In-stores only.
$20 + $20 = $40 $40 - $6 = $34 $34/2 = $17 apiece. CC is, nevertheless, outdone by BB on the combo purchase of these two DVDs.
--Circuit City is offering a $10 savings on the purchase of The Simpsons: Season 7 and ANY OTHER season of The Simpsons.
In-stores only.
The Markdowns
The latest markdowns according to
DavisDVD
:
EFFECTIVE: December 13, 2005 (Studio/Titles/New SRP)
Buena Vista
Finding Neverland, King Arthur, King Arthur: Director's Cut, Mr. 3000, The Princess Diaries 2, Shall We Dance? (2004), The Village ... $19.99