Seventy years ago at this very moment, there was truly magic in the air on stage #1 at the Hal Roach Studios. Now you will experience that magic as never before.
Beautifully restored from 35mm master elements, pre-order THE ABBOTT AND COSTELLO SHOW Season One on HD Blu-ray and DVD!
www.kickstarter.com/projects/3dfilmarchive/pre-order-the-abbott-and-costello-show-season-one-restored
Please share this exciting news and help us to reach our goal, thank you!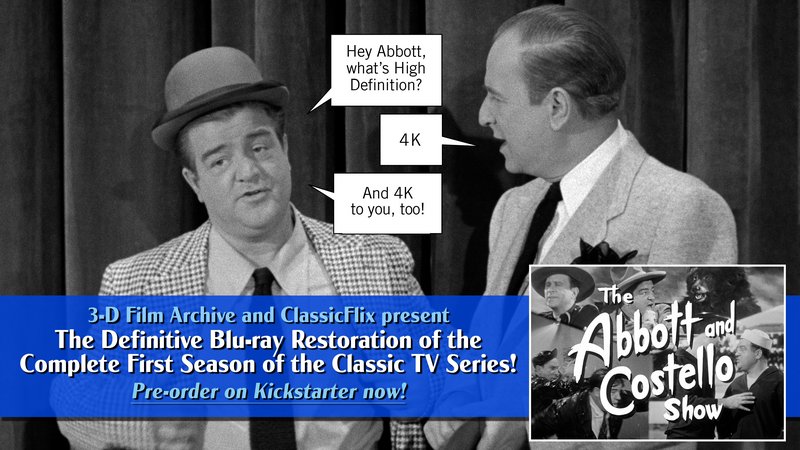 Post Disclaimer
Some of our content may contain marketing links, which means we will receive a commission for purchases made via those links. In our editorial content, these affiliate links appear automatically, and our editorial teams are not influenced by our affiliate partnerships. We work with several providers (currently Skimlinks and Amazon) to manage our affiliate relationships. You can find out more about their services by visiting their sites.