Your Foldable Go-Everywhere Bluetooth or Wired
Music Travel Companion
Only $19.99 – Includes TF Card Slot for MP3 Music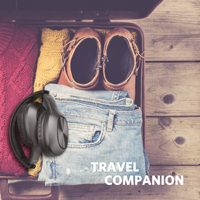 City of Industry, CA, May 30, 2019 — Mixcder http://www.mixcder.com,  the audio experts providing superior sound quality at a low price, announced today the lightest, most comfortable, lowest cost foldable Hi-Fi wireless headphones on the market — The Mixcder HD901 premium Bluetooth headphones. The Mixcder HD901 Headphones are designed to be everyone's travel-everywhere headphones, featuring a great combination of low price at $19.99, high quality sound with superior bass and 40mm drivers, easy compact travel foldability,  light weight at just 5 ounces, and comfort with soft ear cups and adjustable headband sliders. The HD901 is the all-in-one solution for music lovers, audio-book listeners, travelers, sports enthusiasts, and students.


The Mixcder HD901 has improved sound quality with precision-engineered dual 40mm drivers and an advanced CSR chip that delivers high definition clean smooth audio with a balanced mid-range for a clear dynamic music listening experience with deep bass. The headphones can be used wirelessly through Bluetooth or wired with the included 3.5mm audio cable. They also feature a microphone for making and receiving phone calls, as well as a TF Card slot for MP3 music.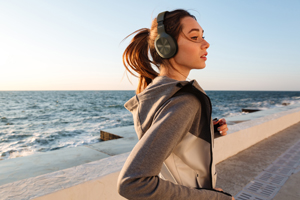 Priced Perfectly for Students – Lightweight & Comfortable for Sports Enthusiasts & Travelers
Priced perfectly for students, the HD901 headphones include features normally costing hundreds of dollars. Unlike bulky and expensive Bluetooth headphones, Mixcder's travel-friendly foldable wireless headphones weigh only 5 ounces, lighter and more comfortable for easy exercising and solo sports with an adjustable headband for a perfect fit. The headphones easily rotate 90° inward for space-saving compact storage and travel.
HD901 Features:
o       Bluetooth wireless – pairs with cell phones up to 33 feet.
o       Wired with included 3.5mm audio cable – does not use battery time when in wired mode.
o       TF card slot music player for MP3 music.
Impressive Stereo HD Sound:
o       Precision-engineered dual 40mm drivers.
o       Advanced CSR chip delivers high definition, smooth, balanced mid-range, and clear dynamic music.
o       HD sound.
o       Superior bass.
o       Extra lightweight at only 5 ounces.
o       Comfortable soft sponge ear muffs.
o       Adjustable headband.
o       Foldable space saving design: rotates 90° in for easy carrying and storage.
Available Now
Priced at $19.99, the Mixcder HD901 Bluetooth Headphones are available immediately through Amazon and Mixcder. The Mixcder HD901 package come with the headphones, Micro USB cable, 3.5mm audio cable, manual, and includes a TF Card slot. For more information, see the website: http://www.mixcder.com or Facebook: https://www.facebook.com/Mixcder/.
About Mixcder — Creating Revolutionary Products at an Affordable Price for Everyone
Founded in 2015 in City of Industry, California, Mixcder is an audio brand integrating technology and art into its product design from earphones and speakers to audio accessories — all designed for fashionable youth and music enthusiasts. Mixcder was founded by David Wu, a graduate of the Pennsylvania State University and a music enthusiast with a keen interest in audio electronics. Wu's dream was to create a world-class consumer e-brand, shaping the future of the audio industry by creating revolutionary products at an affordable price for everyone. With an eye on consumer trends and developments, Wu conducted a comprehensive field study of various international high-end audio brands. The study resulted in the creation of the Mixcder audio line, featuring the number one Bluetooth noise canceling headset with high-end features, including comfort, performance, and quality — at a fraction of the price. Available in Europe and Asia and now coming to the U.S., the Mixcder Bluetooth headphones' technology, design, audio quality, timbre, and manufacturing process make the product unique among its counterparts throughout the world.
Mixcder's scientific R&D team includes 30 experts in the fields of music, audio, electronics, and fashion design, including engineers in the fields of electronics, audio, structural design, and testing, with extensive experience in creating audio products. Mixcder's team shares the same passion of pursuing perfect sound quality full of vigor and vitality as Wu, inspiring listeners to pursue their dreams and enjoy life with the motto: "Join and enjoy. Join together and enjoy together." Wu says, "Being surrounded by the magic of music, with beautiful melody and rhythm can boost our mood, intensify our emotions and tastes, and make us feel the beauty of life. Mixcder is continuously striving for musical excellence by creating audio products with the essence of music, filling people with vitality, and the world with sunshine."  Visit the Mixcder website at: www.mixcder.com.