https://www.smh.com.au/culture/movi…tflix-for-physical-media-20191115-p53b1o.html
An interesting piece that reinforces the old adage "can't we all just get along?!?" Enjoy and be hopeful. Physical media isn't dying. While streaming services would like everyone to think they are hastening its extinguishing, they're not, and a whole cottage industry is starting to take advantage of it!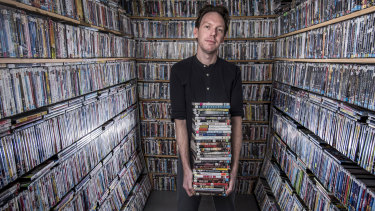 Post Disclaimer
Some of our content may contain marketing links, which means we will receive a commission for purchases made via those links. In our editorial content, these affiliate links appear automatically, and our editorial teams are not influenced by our affiliate partnerships. We work with several providers (currently Skimlinks and Amazon) to manage our affiliate relationships. You can find out more about their services by visiting their sites.
Joined

Nov 28, 2011
Messages

6,883
Real Name

jr
(On a tangent).
I still prefer "physical" paper books, than digital ebooks.
Apparently too many publishers are still very incompetent when it comes to books with a lot of mathematical symbols, which are frequently not rendered properly in the ebook verisions.
Really stupid stuff like plus "+" signs which are not rendered properly, and end up looking like "-" signs.