https://www.smh.com.au/culture/movi…tflix-for-physical-media-20191115-p53b1o.html
An interesting piece that reinforces the old adage "can't we all just get along?!?" Enjoy and be hopeful. Physical media isn't dying. While streaming services would like everyone to think they are hastening its extinguishing, they're not, and a whole cottage industry is starting to take advantage of it!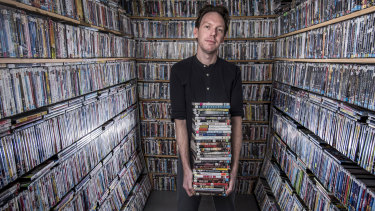 (On a tangent).
I still prefer "physical" paper books, than digital ebooks.
Apparently too many publishers are still very incompetent when it comes to books with a lot of mathematical symbols, which are frequently not rendered properly in the ebook verisions.
Really stupid stuff like plus "+" signs which are not rendered properly, and end up looking like "-" signs.