Joined

Jan 7, 1999
Messages

1,956
Reaction score

5,522
Points

1,610
Age

52
Location
Website
Real Name

Jeff Flugel
Ah, the above is proof of Jeff's adept freeze framing! You can't catch an alluring shot like these without a quick trigger finger! As my Dad used to say...that girl has an impressive superstructure. I wonder who she is? Shirley Eaton is prime Britbabe too. Thanks for reminding me to seek out that R2 DVD set of Man of the World, and I had no idea of the spin-off series The Sentimental Agent...great stuff as always, Jeff!
Thanks, Randall! I was watching the episode in question, and when I came across this witty little scene, I figured it would be one to yield a few good screencaps that you and Russ at least might appreciate.
I would take more screen captures, but the only DVD drive I have is in my old laptop, which is a slow-to-load old dinosaur hunk of machinery that I only use on occasion. But when it comes to these lesser-known TV shows, it's hard to find good images on Google, so it helps to go to the source.
I'm looking forward to receiving my copy of
The Sentimental Agent
DVD set...apparently, two episodes feature one of the earliest appearances each by two top-tier Britbabes: Diana Rigg and Sue Lloyd (her first credited role). The rest of the cast list reads like a typical "Who's Who" of British and American thesps, too...including an early role for Susan Clark. That Varela...he gets around.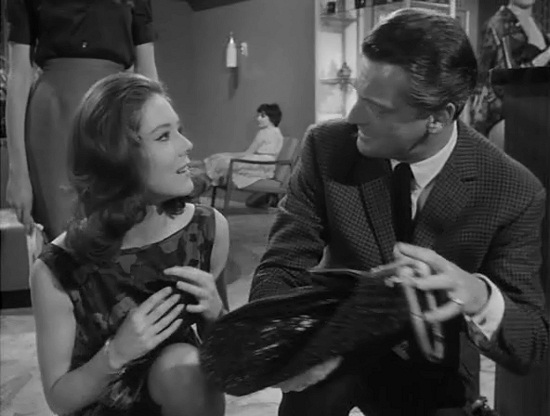 Last edited: