Joined

Oct 9, 2001
Messages

53,476
Location
The Weekly RoundUp
The Features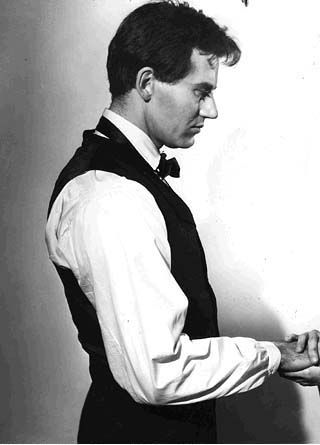 – Henry Fonda (Young Mr. Lincoln – 1939)
– Gwyneth Paltrow & Jake Gyllenhaal (Proof - 2005)
– The Cast (Grey's Anatomy - 2005)
– La Bête Humaine (1938)
– Mamie Van Doren (3 Nuts in Search of a Bolt - 1964)
– Collision Course (1989)
The Prices
TITLEAmazonBestBuyCrcCityTargetCostco3 Nuts in Search of a Bolt$19.99----Andy Griffith Show: Season 5$35.09$32.99$34.99--La Bête Humaine (CC)$29.95$24.99$19.99--Cake$18.99$19.99$19.99--Charles in Charge: Season 1$24.49$22.99$29.99--Club Paradise$10.49$12.99$12.99--Collision Course$11.23$12.99$12.99--Deal of the Century$10.49$12.99$12.99--Disney Princess: Enchanted Book/Letters$13.99$14.99$17.99--Disney Princess: Sing-Along Songs Vol. 3$13.99$14.99$17.99$14.99-Emannuel's Gift$24.28$24.99$19.99--Farscape: Starburst Edition 3.2$16.99$19.99$17.99--For Richer, For Poorer$11.23$12.99$12.99--Fresh Prince of Bel-Air: Season 3$20.99$21.99$22.99--The Frisco Kid$10.49$12.99$12.99--Gimme A Break!: Season 1$24.49$22.99$29.99--The Golden Girls: Season 4$27.98$35.99$29.99$29.99-Goof Troop: Volume 1$10.99$11.99$12.99--Grey's Anatomy: Season 1$19.48$16.99$19.99$17.99$19.99He-Man/Master of Universe S1 V2$33.96$24.99$27.99$34.99-House of 9$13.99$14.99$17.99--Ju Dou$13.99$14.99$17.99--Living Single: Season 1$20.99$21.99$24.99--Martha's Complete Weddings$44.99$69.99$49.99-$39.99Metropolitan (CC)$39.95$34.99$34.99--MirrorMask$18.87$19.99$19.99$19.99-NBA Street Series: Vol. 3$14.99$14.99$15.99--Newsroom: Season 2$16.99$22.99$19.99--Nine Lives (2005)$18.99$19.99$19.99$19.99-Odd Jobs$11.23$12.99$12.99--Overhaulin': Season 2$35.98$34.99$34.99--The Pretender: Season 3$27.99$29.99$27.99$29.99$26.99Proof$18.78$19.99$19.99$19.99$19.99Quack Pack: Volume 1$10.99$11.99$12.99--Quick Change$9.99$12.99$12.99--R Point$18.69$19.99$19.99--Roast of Pamela Anderson (Uncensored)$17.99$12.99$12.99$14.99-Russian Specialist (The Mechanik)$16.99$19.99$24.97--**Saw II$15.98$15.99$14.99$16.99-Shaq TV: reality Series-$14.99$15.99--Therese$17.99$19.99$19.99$14.99-The Thing About My Folks$18.99$24.99$19.99--Ultimate Gretsky SE$22.49-$24.99--Up the Academy$11.23$12.99$12.99--Who's That Girl?$9.99$12.99$12.99--Young Mr. Lincoln (CC)$39.95$29.99$34.99--Zathura SE$16.98$17.99$14.99$16.99-Zombie Honeymoon$18.89$24.99$27.01--
(CC)
after a title = New release in the Criterion Collection.
The Disclaimer
Standard disclaimer: All prices are taken from the websites of each chain, or from their printed Sunday advertisements. All prices are subject to change by each chain. Prices and inventory in-store may or may not match the website price.

"LP" in the RoundUp table means a store's Sunday flyer says "Low Price". That means I could not locate a definite price for the item, and the ad is all I have to go on. Retailers use these phrases in advertisements so that they do not violate MAP (Minimum Advertised Price) agreements with the studios. Doing so can cost them thousands or even millions of dollars in co-op advertising funds.

I, obviously, cannot include EVERY title released in a given week in the RoundUp. The titles included are those that I am interested in...as well as those which I consider will be of interest to a majority of consumers (and sometimes I'll miss one!). I don't get paid for this, and I don't have the time to list every DVD. So, please don't complain! If there is a title not included in the RoundUp that you want to see, just look it up yourself, and be nice enough to post and share the results with everyone!

Note that I cannot include Wal-Mart/Sam's Club prices in the RoundUp. They set prices at individual stores based on nearby competition, so there is no way I can say here what price you'll find at YOUR local Wal-Mart/Sam's Club location. And, as always, Circuit City does not guarantee their sale prices in Hawaii.
The Specials
**BE EXTREMELY CAREFUL!
Saw II
is available in
both
OAR and MAR versions...
get the correct one
!
--An eclectic week. A John Ford & Henry Fonda classic. Jean Renoir! Lots of TV on DVD! An Amazon.com exclusive of Mamie Van Doren (Va-va-voom!). And, there's that unforgettable Hollywood pairing of Pat Morita and Jay Leno!
--I am without a Circuit City flyer this week as I post the RoundUp. I gathered CC info from various internet sources.
--I think most stores will have a two-pack this coming week of Zathura coupled with Jumanji. Best Buy is advertising the 2-pack Collector's Edition at $24.99.
--Best Buy is advertising an EXCLUSIVE ON-PACK COMIC BOOK with its copies of Saw II ($15.99).
Saw II on-pack comic book tells the background story of mastermind killer Jigsaw.
--Best Buy will give you $15 off
INSTANTLY
when you purchase ANY season of Buffy the Vampire Slayer. So,
after the discount
…Buffy: Season 1 = $17.99. Buffy: Seasons 2 thru 7 = $34.99 apiece.
--I've got an unusual discrepancy between Best Buy's flyer and bestbuy.com. The flyer shows NBA Street Series: Vol. 3 at $17.99. bb.com lists the same title at $14.99
--Circuit City is advertising a $10 savings when you buy The Golden Girls: Season 4 ($29.99) with ANY OTHER season of The Golden Girls.
--Circuit City is advertising an EXCLUSIVE FREE COLLECTIBLE FLASHING SAW BLADE PIN with the purchase of Saw II ($14.99).
--Circuit City is also offering the opportunity to buy a 2-pack of Final Destination 1 & 2 with FREE MOVIE CASH to go see Final Destination 3 in theaters…PLUS a 20-minute BONUS DISC which contains a sneak peek at Final Destination 3.
--Target is advertising a $5 GiftCard this week with the purchase of The Pretender: Season 3.
Quantity limited. No rainchecks.
--I think its worth noting that Target is advertising a price of $17.99 on the Audrey Hepburn Collection (Breakfast at Tiffany's, Sabrina & Roman Holiday) as well as Seasons 1-3 of The Golden Girls for $24.99 apiece.
The Markdowns
The latest markdowns according to
DavisDVD
:
EFFECTIVE: February 14, 2006 (Studio/Titles/New SRP)
DreamWorks Home Entertainment
Biker Boyz, Catch Me If You Can ... $12.99

Old School, The Ring, The Terminal ... $14.99

Collateral ... $19.99
Universal Studios Home Entertainment
8 Mile, Along Came Polly, American Me, Animal House, Battlestar Galactica, The Bingo Long Traveling All-Stars & Motor Kings, Born on the Fourth of July: Special Edition, Fletch Lives, The Game, The Great Outdoors, Liar Liar, October Sky, Peter Pan, Reality Bites, Slap Shot ... $12.98

The Bourne Identity, The Cat in the Hat, The Chronicles of Riddick, Dawn of the Dead (rated & unrated), One Last Dance, Seed of Chucky, Shallow Ground, Shaun of the Dead, The Thing, Van Helsing, White Noise, Wimbledon ... $14.98