Audiophile
Moderator
Reviewer
Joined

May 16, 2012
Messages

4,409
Location
Real Name

Dave Upton
Following on from our top 10 receivers piece, here are our rated top 10 home theater projectors for 2020. For many enthusiasts, the transition from owning a flat panel display to a projector can be a life-changing experience but, as we all know, there are technologies that can be much more easily implemented into the production of TVs, which in turn means projector manufacturers often have to make some compromises. Because truly high-end projectors are in many cases unaffordable, we've stopped short at our 'Middle-High End' category but, as with our previous feature, we hope there will be a product below which will either be suitable for your needs or will at least have you salivating…
Budget
BenQ HT2050A $749
With 4K setting the benchmark for many projector manufacturers' output, if you're planning to save your hard-earned cash, it's worth considering a 1080p model. Some of the features that we used to pay big bucks for just five years ago are now merely commodity items on many fine HD projectors. BenQ's highly portable HT2050A can deliver a huge image from a short throw, has an onboard RGBRGB color wheel and can produce 96% of REC.709 coverage. Its high 2,200 lumens of brightness make it ideal for both daylit or darkened environments, and color and black levels are exemplary for the category.
Epson Home Cinema 1060 $649
Despite being the most affordable projector in our top 10 home theater projectors list, Epson's HC 1060 comes in brighter than just about any of the direct competition with its 3,300 ANSI lumens rating. Correspondingly it is recommended for those wishing to watch movies and entertainment in ambient lighting conditions, rather than a darkened room. The projector deploys one of the company's proprietary 1080p 3LCD light engines, vertical and horizontal keystone correction and built-in Wi-Fi. Praised upon release for its brightness uniformity, crisp focus and color saturation, audio from the onboard speaker also makes the projector a perfect companion for outdoor viewing on summer nights.
Viewsonic PX-727 4K $900
If you still haven't taken the 4K plunge yet and want to keep your budget under $1,000, you could do a lot worse than go for Viewsonic's PX-727. Not only can the picture produce fine skin tones and good motion handling, but HDR tone-mapping is confidently undertaken for a beamer at this price point. Plus, you get imagery that, while not quite challenging the single chip 4K DLP or native 4K projectors further up the price scale, will still deliver and make a strong case for upgrading from 1080p to 2160p in your media room.
Mid-range
BenQ CinePrime HT3550 $1,699
BenQ's HT3550 doesn't share the same placement flexibility, or the improved contrast of the HT5550, but the price tag is also $1k lighter. For those with a sub-$2k budget, this stylish-looking 2,000 ANSI lumens beamer represents amazing value. On offer here is a dynamic iris, a claimed 95% of the P3 digital cinema color space, high dynamic range capability and 8.3m pixels on-screen, delivering an exceptionally detailed and engaging picture in a light-controlled room. Blacks sometimes struggle to muster more than a dark grey and some may find the noise from the fans and color wheel distracting, but if you're making that first transition from flat panel display to projector, this might be the place to start. Read our full review
here.
Optoma UHD60 $1,799
It's been more than two years since the release of Optoma's UHD60 4K work horse. Priced now below the $2k marker from most outlets, it represents something of a bargain. Although the DLP projector has been criticized for focus uniformity issues, it does compensate with solid black performance, contrast and good color calibration out of the box. The overall picture quality is considered excellent and even HDR was praised for its "color-balanced" and "natural" look. Fan noise has a quiet 28dB rating and the two embedded 4W speakers will easily deliver enough power and articulation for an outdoor movie night.
Epson Home Cinema 5050UB 4K PRO-UHD $2,999
In January, we reviewed the
Epson Pro Cinema 6050UB
, essentially the same projector as its more affordable sibling, the 5050UB. Users should not feel cheated that the pixel-shifting process used to deliver 4.15m dots on-screen somehow degrades image quality. The 5050UB is capable of a wonderfully deep and nuanced image on both 1080p and 4K material, with fine blacks and shadow detail on show for a projector under $3k. HDR performance represents a significant improvement over earlier lines. You also get extraordinarily versatile automated focus and lens shift, and more picture tweaking tools than a serious enthusiast could ever wish for.
BenQ CinePrime HT5550 $2,699
DLP projectors are not for everybody, particularly those who are sensitive to rainbow effect, but BenQ has pulled out all the stops on its latest sub-$3k HT5550. A four-times pixel shifted image means 4K on-screen detail is exemplary and if you decide to use the DCI-P3 gamut filter in high lamp mode on 4K HDR content, you can draw out a beautiful palette of expanded colors. Blacks are not the inkiest and some 4K HDR titles can be prone to color clipping, but what you get on the upside with the HT5550 is a truly cinematic image and - due to its relatively small size – absolute ease of setup and operation. Read our full review
here
.
Optoma CinemaX P1 $3,799
Ultra-short-throw projectors, sometimes described as laser TVs, have been creating
quite a stir
over the past couple of years with many consumers understandably deciding they would rather enjoy a big screen experience without ceiling or rear shelf-mounted clutter. While this competitive marketplace includes cabinet-top devices from LG, VAVA and Hisense, it appears to be Optoma with its CinemaX P1 which has achieved price/performance nirvana. Colors out of the box are purportedly excellent and the projector can produce a beautifully detailed 4K image with compelling black levels and contrast. UST projectors are clearly on the ascendant and consequently a category to watch.
Middle-High End
Sony VPL-VW295ES $4,999
The Sony VPL-VW295ES has been praised for an improved black level when compared to its 2017 forerunner the VPL-VW285ES, which itself attracted huge attention at the time for being the first native 4K projector to retail for less than $5k. Since then, JVC has entered the fray with its own line of 4K machines in similar price categories. While the Sony delivers the goods in terms of its impeccable color reproduction and image detail, the unit lacks a dynamic iris and its 1,500 ANSI lumens can compromise HDR performance and the potential size of your screen. With all that said, you do get true 4K for $1k less than the JVC DLA-NX5 at current prices, so the Sony still hangs in there as a very competent contender, and should be auditioned if your budget extends to this category.
JVC DLA-NX5 $5,999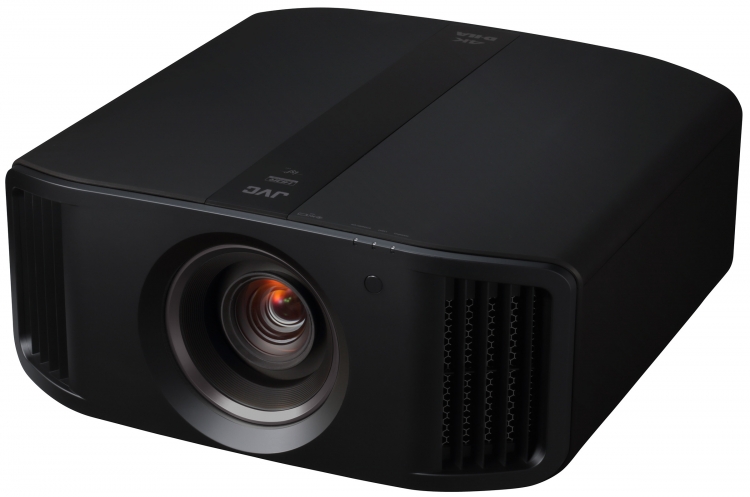 JVC
recently launched
a line of its superb dedicated room projectors each installed with a native 4K D-ILA (LCoS) chip, replacing the former e-Shift technology. The company's 'affordable' and large-bodied DLA-NX5 at the bottom end of its 4K range is considered to be not only competent at handling HDR material - with onboard auto tone mapping doing a fine job - but also producing exceptionally film-like images from Blu-ray and streamed sources. For quite a substantial outlay of cash, you can of course upgrade to the NX7 or NX9 , each of which will deliver more satisfying HDR results, but many believe the NX5 hits a sweetspot where stunning contrast, black levels and native 4K pictures converge with a price that won't break the bank.
Check out our own review of the DLA-RS1000/NX-5 here
.
Last edited: