Joined

Feb 3, 2004
Messages

9,456
Real Name

Sam Favate
Roddenberry said no, and he created Trek so unfortunately that is the end of that. Pity, such a fantastic series too.
This is from Memory Alpha:
Roddenberry was adament that this show

was

Star Trek (i.e. the continuation of the original series) leading to it having the same title. The addition of The Animated Series to the title was not added until years later.

The series, which lasted two years, could be viewed as the completion of the Enterprise's five-year mission.

D.C. Fontana

personally viewed all 22 episodes as year four. StarTrek.com considers the seasons collectively to represent the fifth and final year of the mission.

[1](X)

With the release of The Animated Series DVD, the studio appears to have changed its stance, and is leaning towards the animated series being part of established Star Trek canon.

[2](X) [3](X) [4](X)

Previously, The Animated Series was not considered part of established Star Trek

canon

by

Paramount Pictures

. References from the series have gradually become more accepted in other Star Trek series, most notably on

Star Trek: Deep Space Nine

and

Star Trek: Enterprise

(see the "

questionable canon

" section below for the complete list of references).

Gene Roddenberry

said that if he had known there would be more live-action

Star Trek

in the future, the animated series would have been far more logical and "canonable," or he might not have produced the animated series at all.
They get more specific:
According to

Voyages of Imagination

, the Animated Series was officially removed from canon at Gene Roddenberry's request in 1988, with the exception of some parts involving Spock's youth, from Fontana's episode "

Yesteryear

". This had already been confirmed previously by

reference book

author Mike Okuda in the introductions of his works. (

Star Trek Chronology

(2nd ed., p. vii);

Star Trek Encyclopedia

(4th ed., vol. 1, p. introduction);

[11](X)

) Paramount Pictures has followed suit by elevating the request to policy, having officially declared the series non-canon. (

Star Trek Encyclopedia

(1st ed., p. iii))

Despite this request, Memory Alpha recognizes The Animated Series as a valid resource. There were also strong indications from the official website that TAS was formally re-added to the official canon in 2006 by the

franchise

in order to commercially promote the occasion of the series' release on DVD that year. (

[12](X) [13](X) [14](X)

; See also the

content policy

).
As with all things, canon is in the eye of the beholder. I consider some Star Wars stories that have been excised to still be canon.
On the television network NBC, 22 episodes of The Animated Series were aired between September 1973 and October 1974. Reruns continued on NBC through 1975. The series was produced by the experienced animation house Filmation and the episodes were scripted by professional science fiction and Star...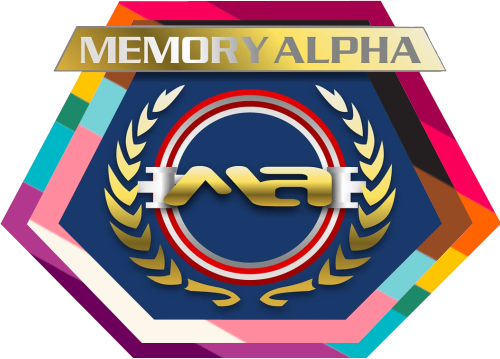 memory-alpha.fandom.com
Last edited: