Reviewer
HW Reviewer
Senior HTF Member
Joined

Oct 5, 2005
Messages

10,897
Location
Real Name

Matt
Oliver Stone's The Untold History of the United States Blu-Ray Review
Oliver Stone has made waves as a filmmaker for taking on controversial subjects matter and stating it in his own viewpoint. Films that include everything from Born on the Fourth of July to Wall Street and The Doors. Stone has dealt in providing a unique view of history for years in his films. Stone, who narrates this series begins by saying: this is the history you haven't been told. Using an excellent level of sourcing, Stone provides a unique, if ocassionally skewed view of history from his perspective if this 10 part Showtime Series.

Studio: Warner Brothers
Distributed By: N/A
Video Resolution and Encode: 1080P/AVC
Aspect Ratio:
Audio: English 5.1 DTS-HDMA
Subtitles: English
Rating: Not Rated
Run Time: 12 Hr. 36 Minutes (Including Extras), 56 Min Per Episode
Package Includes: Blu-ray
Disc Type: BD50 (dual layer)
Region:
Release Date: 10/15/2013
MSRP: $49.99



The Production Rating: 4/5
Long before I found myself working in information technology, and long before I found my love of home theater I was a college history geek. My college studies went toward a history degree. I enjoyed history and I still do. When Oliver Stone's Untold History of the United States appeared on Showtime, I was immediately interested in what Stone's method for addressing history would be.Stone's work for many will be dismissed before it even gets going due to a perceived (and at points, unfortunately accurate) bias in his recounting of historical events. There will also be a lot of those who will see the similarities between this work and the works of Howard Zinn, and there are a lot of great similarities.The problem I have with Stone's work is that while it provides a lot of very accurate information that conveys a different view of the history of the US, it often finds itself bogged down in what historians think of as implied intent. Because many historical figures are dead, and because we have no idea of their actual thoughts at historical points there are some elements that are inferred. For historical narratives in film everything from conversations to behavior are implied. The audience for most of this accepts it as a way to get across the key points - especially true in biographies.But for historians, these narrative flourishes can help change or alter the way in which we feel about events. Stone may view this as "the Untold History", but what makes this series either a provocative piece of film or a series you quickly reject is largely built on the intent that is implied of the historical figures.I tended to find this most egregious in relation to certain figures, where not only was intent implied but it seemed as though Stone was inferring upon the actors a near prophetic vision that would enable them to see the outcomes of their decisions long before taking them.The law of unintended consequences rarely exists within this work, as all of the consequences seem to be portrayed as either intended or fully foreseeable, and many of the historical figures are portrayed with intent that fits the narrative of events rather then a more hands off presentation of facts.Stone's work will be hindered by this; I feel as though a large audience would have watched something like this and if presented with facts, photos and events he might have had some real impact in changing minds about a different way to look at history. But his narration and implied intent work as a disservice to a solid, well rendered effort.I should add one piece to this: Stone's narration here is not very good. It may just be me, but his seeming monotone drive to tell the story quickly becomes a drone that is difficult to slog through; I found myself breaking this series up over more then a week to make sure that I had an adequate view of the episodes.The Episodes are: Chapter 1: World War II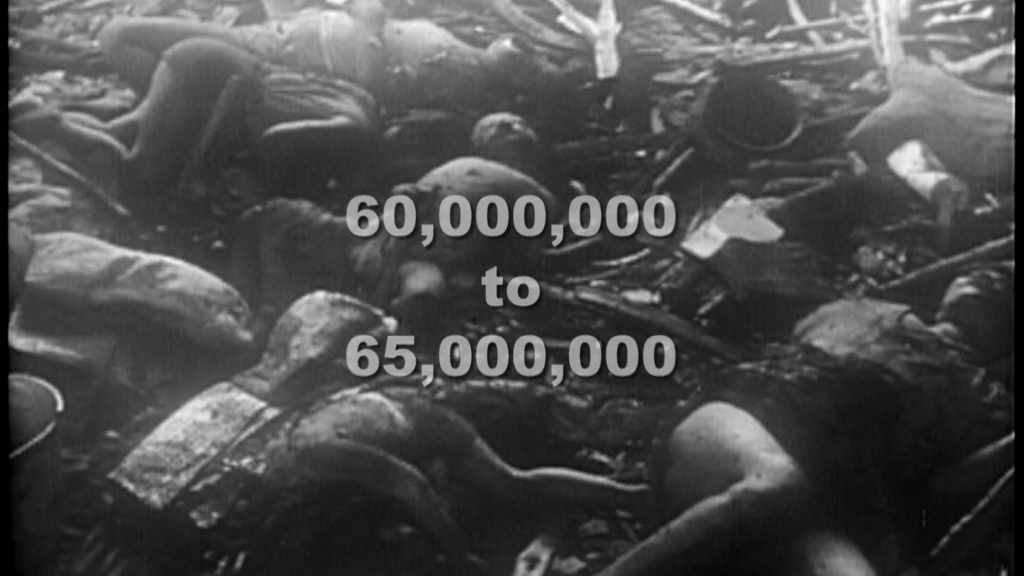 Chapter 2: Roosevelt, Truman & Wallace
Chapter 3: The Bomb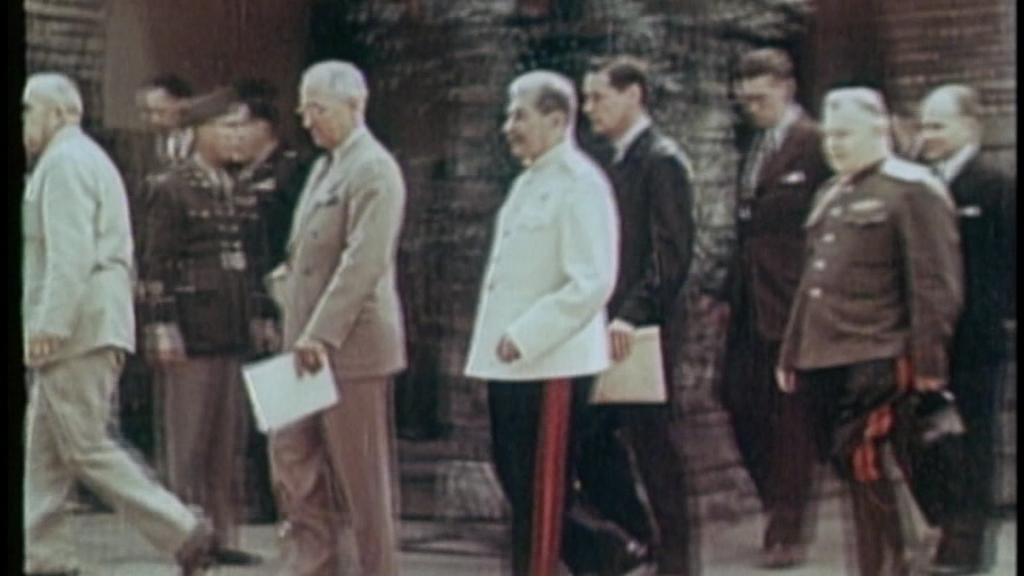 Chapter 4: The Cold War: 1945–1950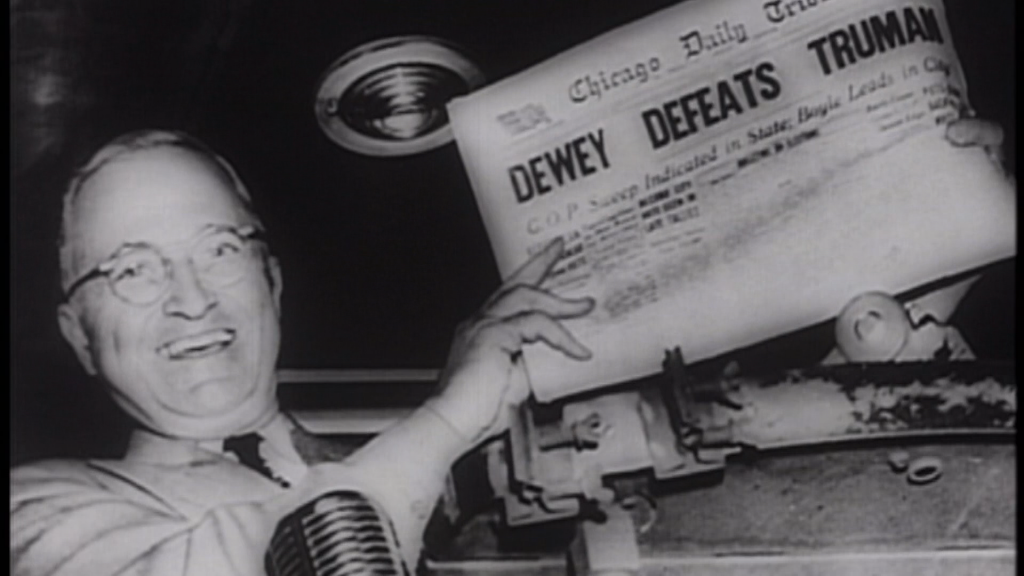 Chapter 5: The 50s Eisenhower, the Bomb & the Third World.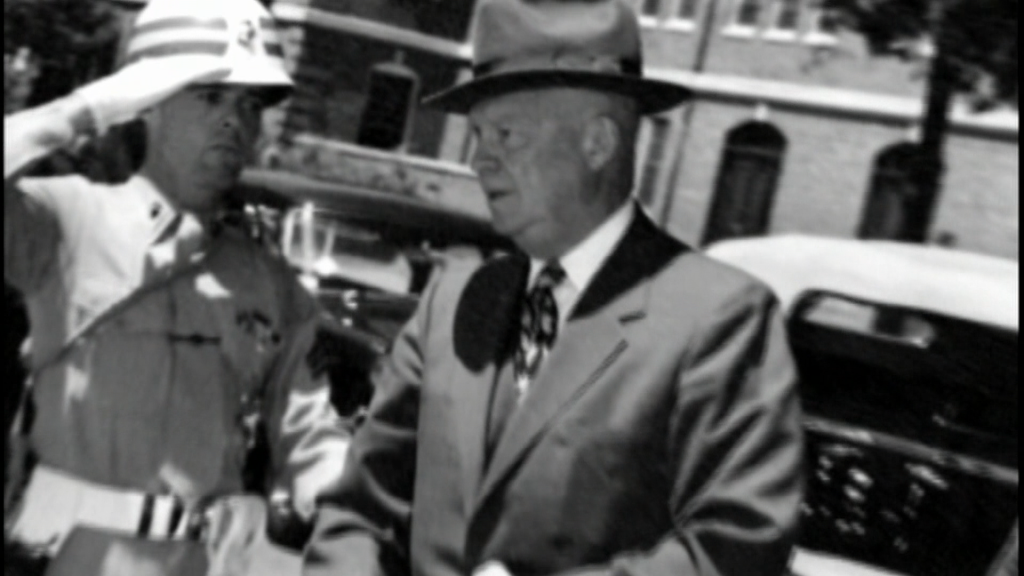 Chapter 6: JFK: To the Brink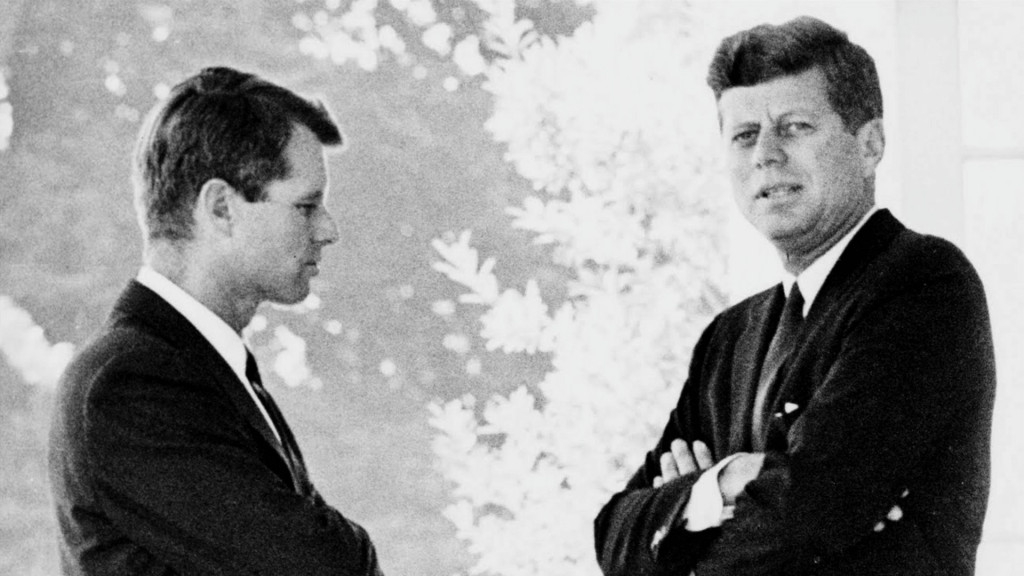 Chapter 7: Johnson, Nixon & Vietnam: Reversal of Fortune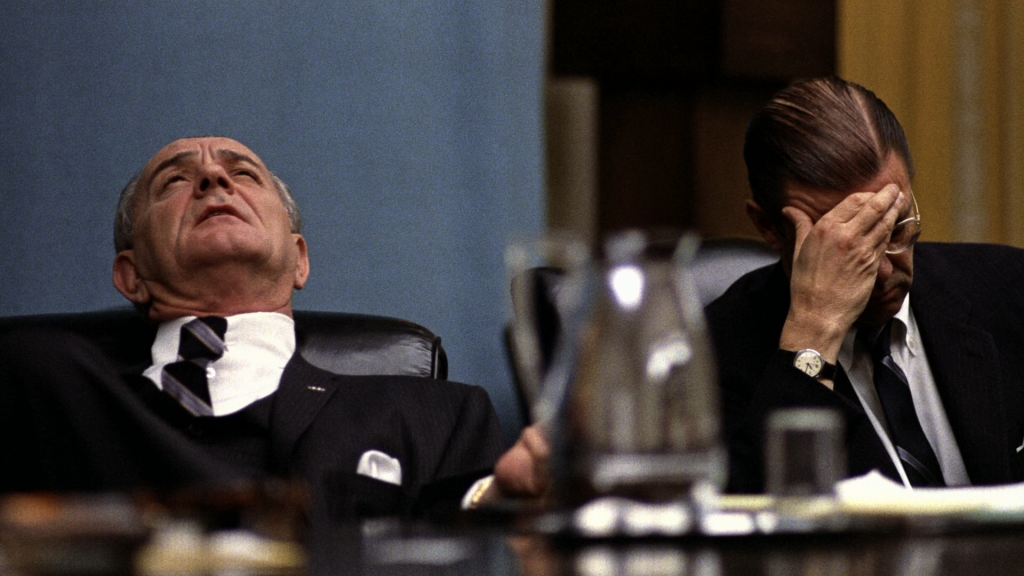 Chapter 8: Reagan, Gorbachev & Third World: Revival of Fortune
Chapter 9: Bush & Clinton: Squandered Peace - New World Order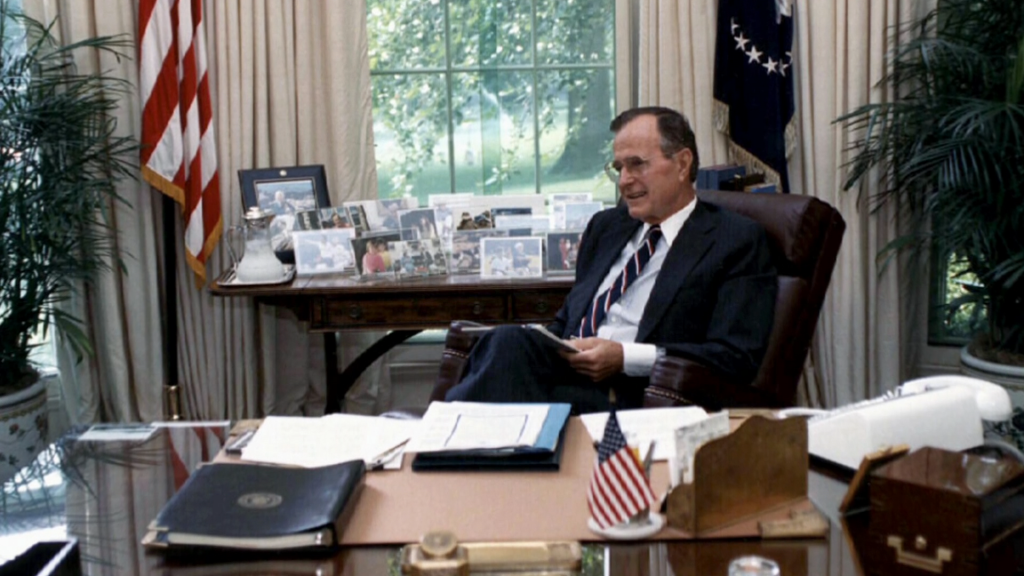 Chapter 10: Bush & Obama: Age of Terror
In the end, I found some of the episodes to be cut in a way that made his specific case; and a few that I thought didn't work as well as intended. Specifically, I found some episodes (Eisenhower, Kennedy and Carter) to be amongst the weakest and most problematic as far as intent and prophetic vision assigned. It's sometimes easy to imply that the outcome should be known, but historians have a duty to remember that most historical figures, unless myths, are humans and do not have the ability to see into the future. These episodes presented some real problems that I feel will probably cause many audience members to simply walk away.Stone's work is interesting.. but it is not as good as it could be, and is not so much history as it is history as interpreted through a narrative constructed by the author. There is nothing wrong with that - as long as you take it for what it is, a viewpoint.

Video Rating: 4/5 3D Rating: NA
This is presented in 1080P AVC, and is mostly a Ken Burns style documentary. What works here is that photographic stills especially black and white are amazingly crisp and help sell the narrative stone wants to get across. Some archive footage however is in rather poor shape and being upscaled to 1080P does not improve in any way on the errors contained within.Still, in a title that should be compared to something like Burn's Civil War it does an effective job of getting the content across.


Audio Rating: 2/5
The audio is presented in DTS-MA 5.1, but might as well have presented in Mono. The entire series is narrated by Stone, and it is a choice I wish that could have been changed. Stone's narration reminds me of several bad audio books I've had to suffer though; he stays mostly monotone and just drills right through it. In some ways, it reminds me of a college professor I had, though even in that class we took breaks for levity.

Special Features Rating: 4/5
A Conversation with History: Tariq Ali And Oliver Stone 1080P, MPEG4, 102 minutes: Executive producer Oliver Stone and author/political philosopher Tariq Ali have a wide reaching discussion about what society knows and doesn't know about history.World War I, The Russian Revolution, & Woodrow Wilson: Roots of Empire 1080P, MPEG4: This is one of the bonus episodes which tells the story of the lead up to World War I and the rise of industry within the US. 1920–1940: Roosevelt, Hitler, and Stalin: The Battle Of Ideas 1080P, MPEG4, 56 minutes. While stating it only goes to 1940, this title actually seems to extend fairly deep into WWII, by my brief look a guess of 1942 would be more accurate as a title. This episode focuses on the Great Depression, New Deal, Economic standards, poverty, racism and other issues in America.


Overall Rating: 3.5/5

I have very mixed feelings about a series like Stone's Untold History. On one hand, a lot of the information presented on it's own is college level discussion of historical events that I wish far more people had. The series hits real strides in discussing events and activities and covering important events. What harms this series, in my view, is as I state above - we tend to spend too much time debating and inferring outcomes that were unknowable by the actors in the time frame they were in. A great history professor - a woman who taught Women's History - once reminded us that you couldn't judge a historical figure by today's standards. Lambasting say, Lincoln for not providing the Women's Right to Vote doesn't effectively address whether or not the culture would have been ready for such an event and if they had done so if their success or failure would have changed things in ways we can't imagine. Stone falls victim to this far too often in his Untold History, excoriating historical figures for failed action on social and economic issues that were probably not possible within the context of the time period.Still, putting aside my disagreements on those levels, I wish more people would sit through something like Untold History in order to have a debate on the intent of the actors and the viability of Stone's opinion. Unfortunately, I feel as though Stone's reputation and monotone narration will drive away too many potential viewers.Please Note: If you've seen the series and want to discuss different ways to look at some of these events and issues that I had more directly with intent, I'll handle that in responses to this review rather then within the text of this review.


Reviewed By: MattCR


Support HTF when you buy this title: