Joined

Dec 21, 2002
Messages

12,900
Real Name

Jake Lipson
The database at Blu-ray.com has listings and artwork for 4k steelbook releases of both the new remake and the original animated classic. They are listed as Best Buy exclusives, because of course they are. There are also standard 4K releases listed without final artwork yet.
No specs or release dates yet, but it is clear these are coming, probably sooner rather than later.
Best Buy hasn't actually put either of these up for pre-order yet, so I'm not sure how the information was distributed to Blu-ray.com, but these certainly look like they are legitimate.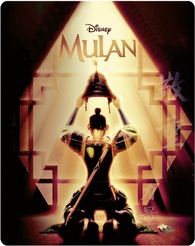 Mulan 4K Blu-ray. Blu-ray reviews, news, specs, ratings, screenshots. Cheap Blu-ray movies and deals.
www.blu-ray.com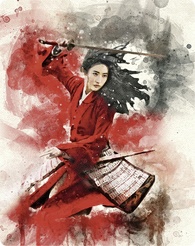 Mulan 4K Blu-ray Release Date November 10, 2020. Blu-ray reviews, news, specs, ratings, screenshots. Cheap Blu-ray movies and deals.
www.blu-ray.com
I'll lock in my pre-order of the animated one as soon as I see that it has gone live. This will be my fourth time purchasing the movie overall, but I'm definitely in for the animated one. It is a classic film from my childhood and I will be delighted to have it in such an awesome package. I really hope that artwork is final, because if it is, that's certainly up there with the nicest steelbooks I've ever seen.
New bonus features and/or a new Blu-ray transfer downscaled from the 4K one would be nice, but the original Blu-ray is already excellent to begin with anyway. It would also be a nice bonus if the Blu-ray drops the cheapquel, which I have on the existing 2-Movie Collection but hate.
I'm less sure about the live-action one because I would like to see it first, and that will happen in December when it becomes bundled with the rest of Disney+.
I would think Disney might want to street these before then so as to get them out in time for holiday shopping. They aren't going to have any other major new releases this fall because of all the films they've had to delay, so I guess this is their best hope for seasonal gifts.
We'll see what happens.
Last edited: