Joined

Jun 9, 1999
Messages

1,828
Real Name

Michael
I still have the following items available - as I have not yet had a chance to put them on ebay.
I'm a MASTER TRADER here on the HTF (+52) and my ebay feedback rating is 100% Positive (+44) under mdbunting
ALL PRICES INCLUDE SHIPPING via MEDIA MAIL! ADD $3.50 if you would like USPS PRIORITY SHIPPING!
-----------------------------------------------------------
CD's
Star Wars "Special Edition" Trilogy - Original Motion Picture Soundtracks
(Includes 2 CD's each from: SW, ESB, and ROTJ) composed by John Williams. These are the limited releases with books for each soundtrack.
$23.00
DVD's
The Lord of the Rings: The Fellowship of the Rings DVD Gift Set
(Includes: All Original Gift Set material such as: Extended DVD of FOTR, Argonath Book Ends, SE National Geographic "Beyond the Movie" DVD) and more!
$36.00
Willy Wonka & The Chocolate Factory
(Sealed Widescreen Special Edition)
$12.00
The Sixth Sense
(2 Disc Vista Series)
$12.00
Meet The Parents
(Collector's Edition)
$10.00
Bull Durham
(Special Edition)
$10.00
Son of the Beach
(3 Disc Set - Volume 1)
$20.00
Dances with Wolves
(2 Disc Special Edition)
$15.00
Pearl Harbor
(60th Anniv. Commemorative DVD Gift Set) Includes: Pearl Harbor: The Director's Cut DVD (4 Discs) (Note: I replaced the original PH dvd with this DC), Special National Geographic "Beyond the Movie" DVD, NG Collectible Map, and more!
$27.00
Spider-Man
(Limited Edition DVD Collector's Gift Set)
$19.00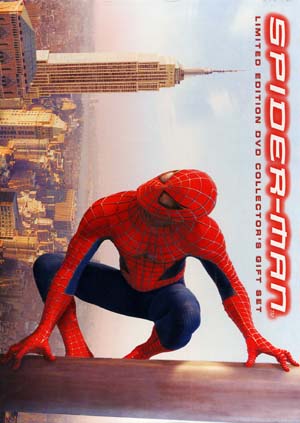 ----------------------------------------------------------
If you buy 2 items, I'll take of $2.00 and if you buy 3 or more Items - I'll take take off $4.00 from your order total!
Payment via PayPal or Money Order Only!
Shipping to USA only!
Please contact me with any questions:
[email protected]