Reviewer
HW Reviewer
Senior HTF Member
Joined

Oct 5, 2005
Messages

10,897
Location
Real Name

Matt
Doctor Who and the Snowmen
If you are a Dr. Who fan, you have probably already ordered or purchased this title, and you are most concerned with the technical details of this release. If you are not a Dr. Who fan, but know someone who is, you may be saying: "is this the kind of show worth investing my time into?" If you haven't heard of Dr. Who, and don't know of anyone who has, you may be living under a rock.Dr. Who, the long-running BBC series which spans decades, multiple doctors, great actors and plots that range from comical to dire has over the last ten decades managed a very tricky feat – it has satisfied traditional fans of the camp format and brought in a broad array of new fans with its unique storytelling, rapid paced dialog, cute asides and fun effects.

Studio: BBC
Distributed By: N/A
Video Resolution and Encode: 1080I/AVC
Aspect Ratio: 1.78:1
Audio: English 5.1 DTS-HDMA
Subtitles: English
Rating: Not Rated
Run Time: 59 Minutes
Package Includes: Blu-ray
Disc Type: BD50 (dual layer)
Region:
Release Date: 05/28/2013
MSRP: $19.98



The Production Rating: 5/5
For the 2012 Christmas Special "Dr. Who Versus the Snowmen" we pickup sometime after the events of "The Angels Take Manhattan" and realize we are dealing with a new, somewhat downbeat Dr. Who. Left without companionship, living alone in the TARDIS. We begin our story set in Victorian England, where somehow, as though gaining intelligence in an unusual way.. snow seems to come alive to terrorize those around it.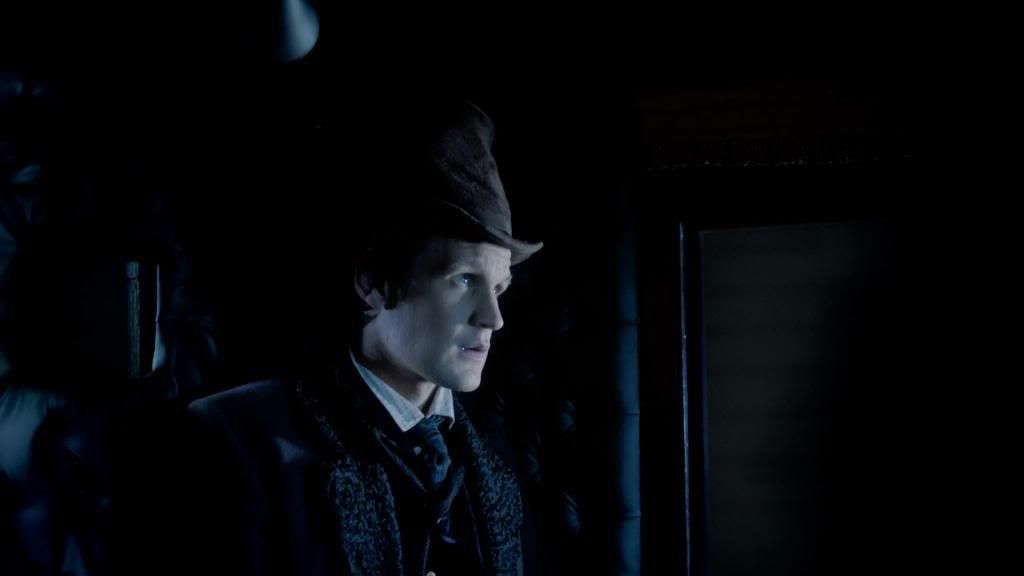 Dr. Who and Strax, a Sontarin alien that looks somewhat like a swollen big toe exchange typical Dr. Who banter – which is to say at moments fantastically humorous and dead on point.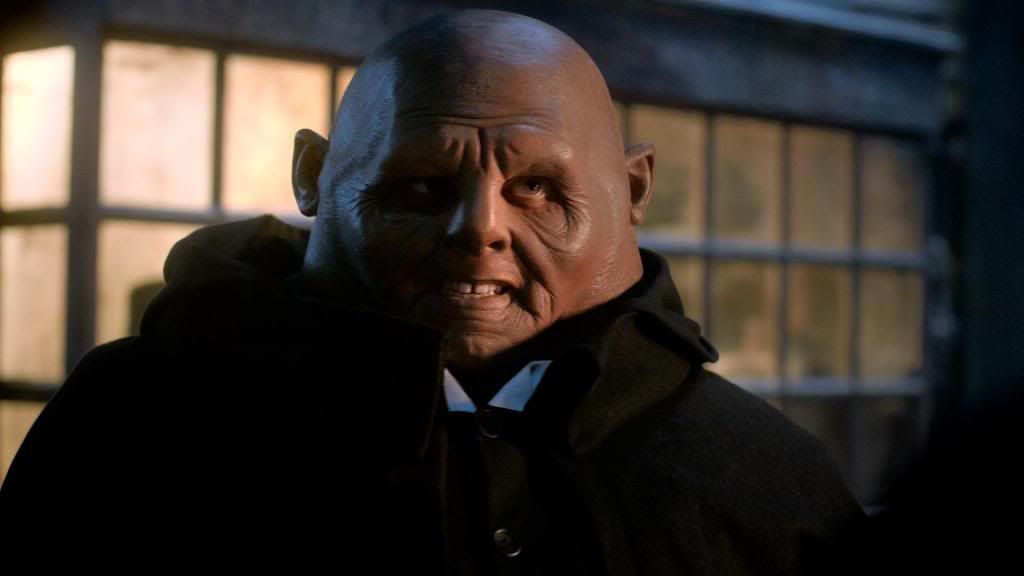 Matt Smith reigns as the Doctor and turns in a solid performance and Jenna Coleman gives us something more than the eye candy.I found Doctor Who and the Snowmen much better than the previous Christmas special, "Dr. Who: The Doctor, the Witch and the Wardrobe" which I didn't find all that effective – good, but this is significantly better in my books.

Video Rating: 4.5/5 3D Rating: NA
I have always held a bit back on BBC releases because they tend to not issue out in a matter that I consider to give the highest quality of a title. But Dr. Who and the Snowmen completely sets that on its ear. Presented in 1080i at an MWBR of 39Mbps, this is a title that looks stunning. There is a beautiful level of crisp detail provided here that really helps sell the quality of the production. There are going to be a lot of Dr. Who fans who will pull still shots – like I have here – just to show off how good this production really looks when presented in this format.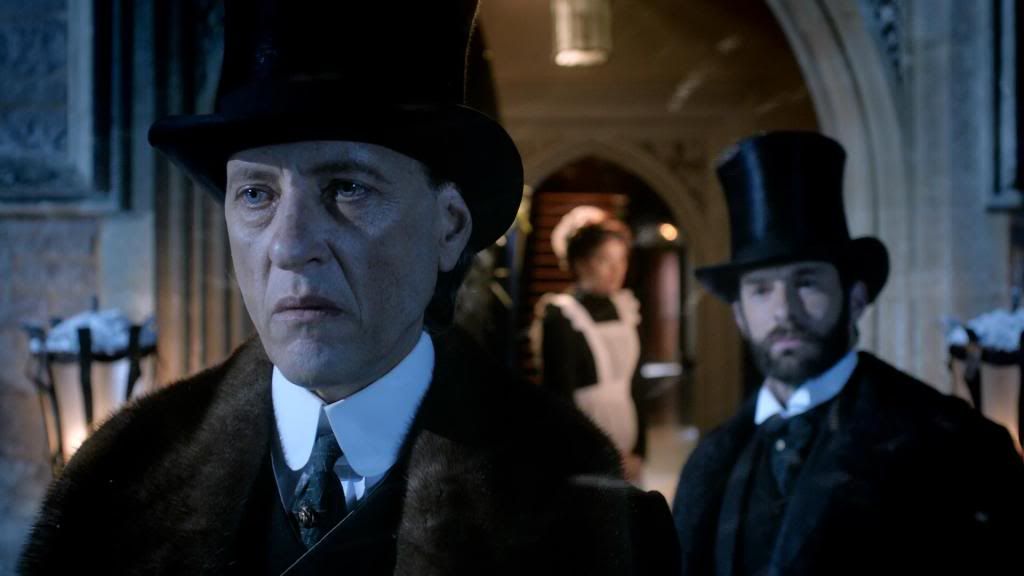 The color quality and spacing is dead on.. from the powder of snow to the color of skin, everything looks perfect. Complicated makeup jobs take on a refined look that really works. I admit, I love the Dr. Who franchise, but I am very pleased with how well this title is presented in comparison to some of its counterparts.


Audio Rating: 4.5/5
Again, if you read through many of my reviews here, you'll note that the BBC has a tendency to put out titles in Dolby Digital 2.0 or DTS-MA 2.0 on Bluray; but Dr. who gets the full DTS-MA 5.1 treatment, and the soundtrack fills a room. From the backing music that makes early scenes to special effects that wash over the rear channels and pull you into the action, this is a creative, fun and active 5.1 mix that never loses track of the dialog. Dialog is crisp and clear while the world of the Victorian age seems to leap around you.

Special Features Rating: 3.5/5
The extras are a bit thin, but they serve their place.
Clara's White Christmas
– 3:24 – an introduction of Clara, who becomes a key component of the remaining of season 7.
Vastra Investigates
– 2:44 – a very brief (but humorous) prequel to the film, which quickly sums up how the Lady Vastra manages to make the most of the Victorian age. It also explicitly lays out the nature of Vastra & Jenny's relationship.
The Great Detective: Children in Need
– 3:24 – another brief, prequel type short that deals with Lady Vastra, Jenny, Strax and the Doctor finding their way in the Victorian era. It also sets up the idea of Vastra as the keen detective of her era.

Overall Rating: 4.5/5
As I said at the beginning, if you are a Doctor Who fan, you are probably already sitting down and enjoying some Christmas in June. But if you are someone who, like me, was a bit on edge because of the handling of many BBC releases, let me offer a full-throated recommend to Dr. Who and the Snowmen on Blu-Ray. This is one of the better BBC presentations I've seen of a title like Dr. Who, and for collectors you won't be let down.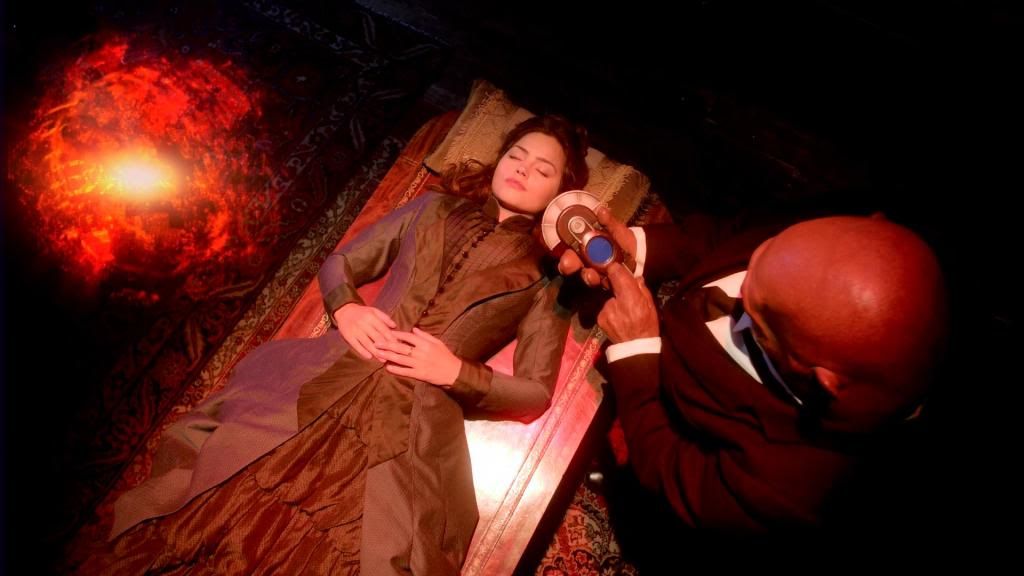 This is a well acted, fun romp that should be in the library of any Dr. Who fan. And if you aren't a Who fan yet, this isn't the worst place to start and get a feel for the fun ride that so many worldwide have enjoyed for years.
Strong recommend.

Reviewed By: MattCR

Support HTF when you buy this title: