Joined

Oct 29, 2012
Messages

2
Real Name

@dAm1111
The Name is Adam, and I'm having a hard time hooking up my home theater system...
Here's what I'm T'workin with.
Panasonic tcp50s30 50" TV
Pioneer VSX - 3600 Head Unit
Sony Bpd-480 Bluray player
Kenwood SW-22HT - Powered Subwoofer along with the matching 5 "surround speakers"
Now here's my question.
I've hooked up my 4 speakers to my reciever, but I cant seem to figure out how to get the sub to work
here's the rear of my reciever
and here's a pic off the cover of the service manual ( exact same as what i have)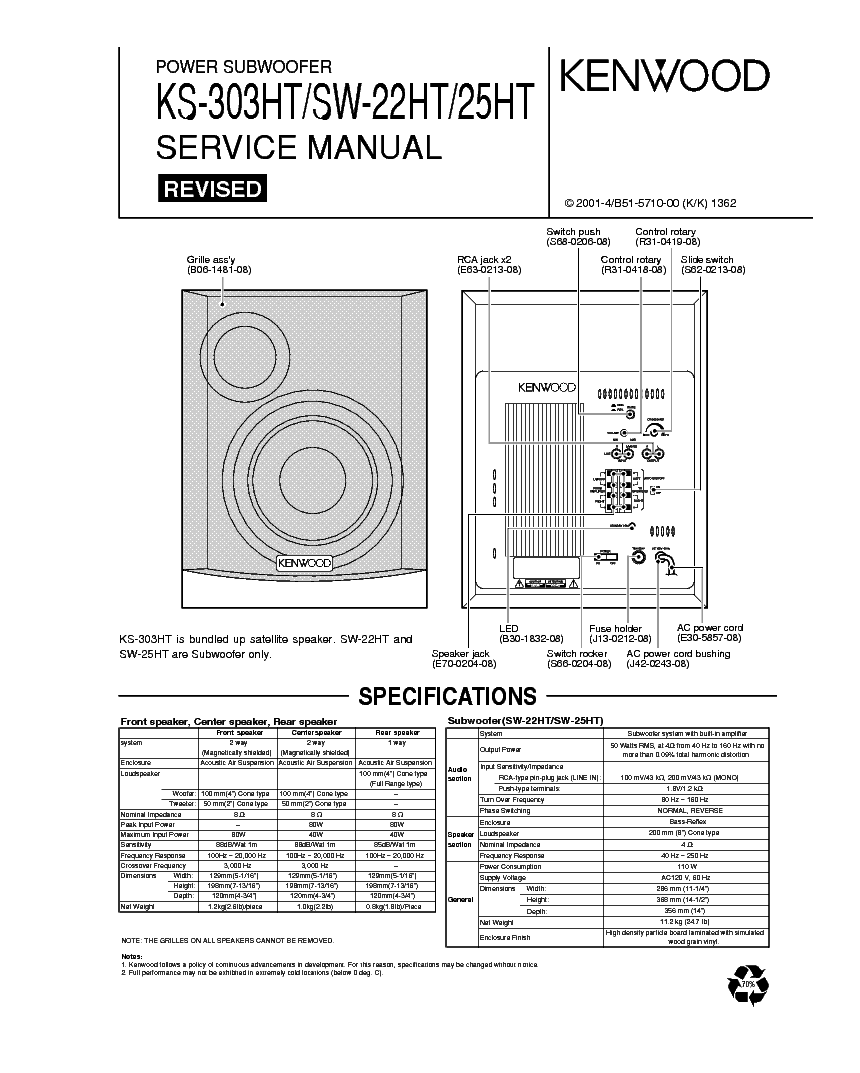 Cheer's