Reviewer
HW Reviewer
Senior HTF Member
Joined

Oct 5, 2005
Messages

10,897
Location
Real Name

Matt
Alanis Morissette Live at Montreux 2012 Blu-Ray Review
There was a period in the 1990s were women came into rock and pop and made some real noise. Everywhere you turned, women rockers were getting press and taking the spotlight. It wasn't just bubblegum pop, but women who took on subjects that didn't seem like the typical pop of the 80s. These rockers dealt frankly with sex, jealousy, anger, rage. I would argue that some artists did more with this genre, but very few mad the kind of multi-platinum splash that Alanis Morisette did with Jagged LIttle Pill.In 2012, 17 years since that release, Morisette takes to the stage and puts on a show to remind people of what drove her success in the 1990s, and what kept her career going.

Studio: Anchor Bay
Distributed By: N/A
Video Resolution and Encode: 1080I/AVC
Aspect Ratio: 1.78:1
Audio: English 5.1 DTS-HDMA, English PCM 2.0
Subtitles: English
Rating: Not Rated
Run Time: 1 Hr. 38 Minutes
Package Includes: Blu-ray
Disc Type: BD50 (dual layer)
Region: A
Release Date: 04/28/2013
MSRP: $19.98



The Production Rating: 4/5
If you track my reviews, you know I truly do love a good concert on Blu-Ray. The experience of a concert as delivered on blu-ray is as close as you can get - currently - to being there. The sound of the audience around you, the artist in front of you; and the performance perfectly tuned with you in a great seat.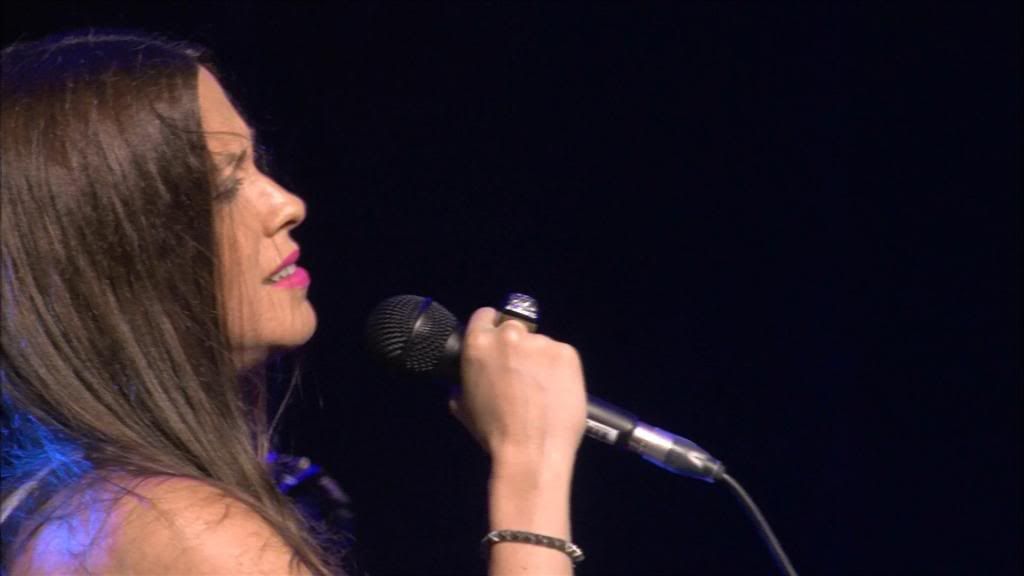 When I judge the production values of a concert, I think about two things: how would I feel if I were physically there, enjoying the show, that is does the audience or venue help the performance? And second: does the artist deliver what their fans want to hear?Alanis Morisette has a long backlog of the kind of songs the fans wait for, and she ticks them off here in a non-stop manner. This is both good and bad; I find that concerts where an artist banters, tells a few stories, or mixes up there music often are the ones that resonate with me the most, but Morisette manages to pack a lot of music into the 1 Hour, 38 minute show.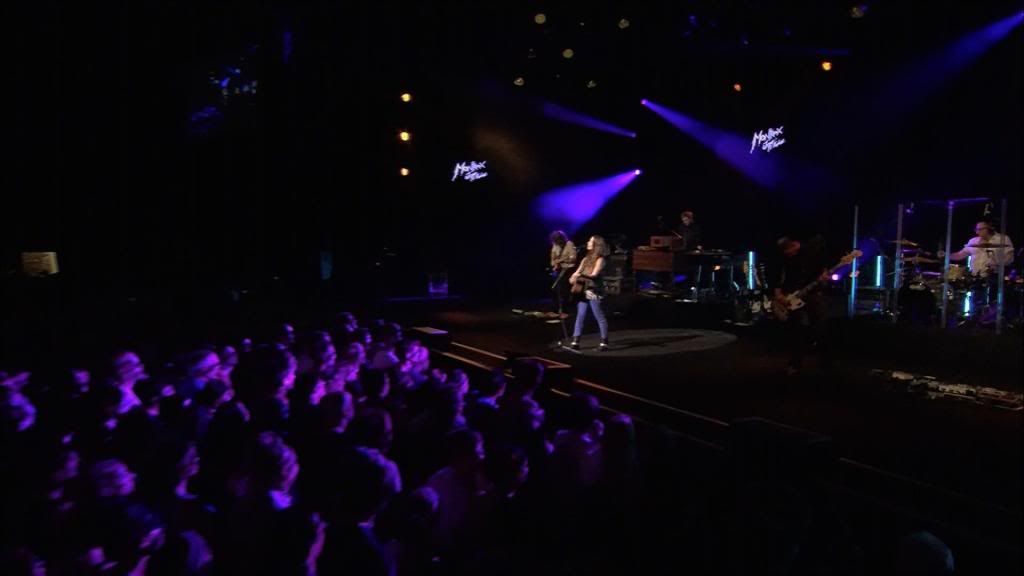 With 26 songs packed in, a few band off-sides she definitely delivers for the crowd who responds to her with open arms. Morisette puts on an almost Prince-Like stage show featuring strobe lights, and her constant movement across the stage is obviously designed to keep the audience up and with her at the pace she wants the show to take.I recognize that some will find the use of strobes, colored lighting and other stage show moments create a different look on Blu-Ray, but frankly as part of a stage show it effectively keeps Morisettes show moving forward and feeling as young today as it did 17 years ago.

Video Rating: 4.5/5 3D Rating: NA
I've seen a lot of people take pot-shots at the way that this Blu-Ray looks in various locations. I, however, found this to be an exceptional quality transfer. So, I want to take a moment and explain what (I believe) should be the goal of a good Blu-Ray transfer. It isn't to create something that isn't there, or to adhere with the look and feel we expect, but to effectively, cleanly deliver the artists vision to your screen.This transfer manages to do that as well as any 1080I transfer I've seen. There are no digital artifacts anywhere in sight, and the high bitrate (AWBR 35mbps) provides exceptional looks at moments. My wife often calls it the "hair test" that when she can see blow-away hair on a woman it's the difference between Blu-Ray and DVD. This transfer is full of moments were the view from the stage and the crowd gives you an exceptional look at the stage the way the artist intended.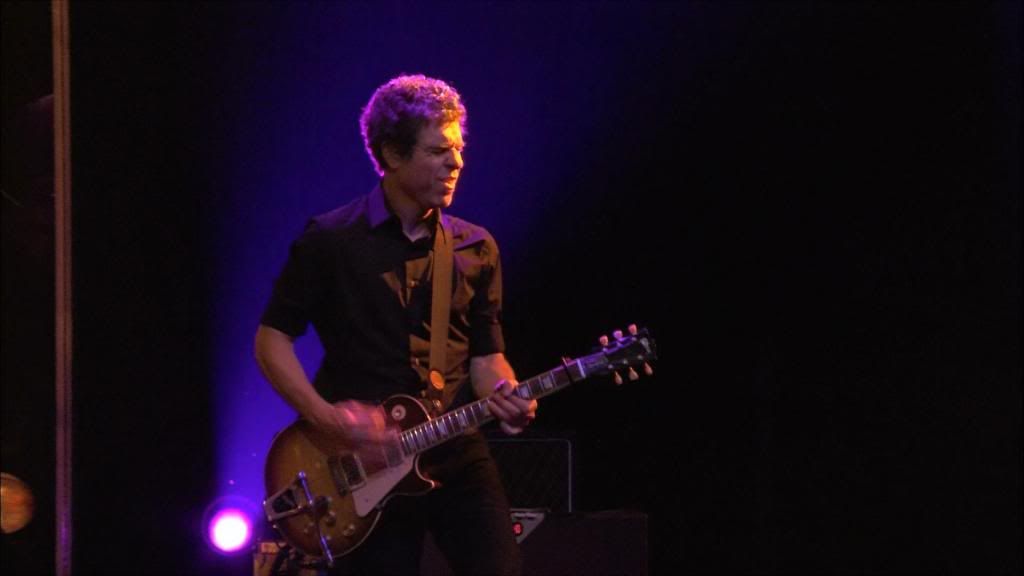 Now, the use of strobes, colored lighting flashes and stage show events may be distracting or off-putting to some; but they are rendered faithfully here, exactly as they would be seen by someone who views the concert. That has to be the goal of any concert Blu-Ray, to faithfully reproduce that experience, and this they do an exceptional job here.


Audio Rating: 4.5/5
The only way to really judge a concert as presented on Blu-Ray or any format is how good it sounds. Frankly, it's amazing that Morisette sounds today, years later so much as she did years ago. Presented in DTS-MA 5.1 and LPCM 2.0, both tracks give a full, rich soundfield that envelopes the listener and puts you front row center.The band is properly set, and the audio mix manages to get us not just the music but the way it sounds in the performance hall. Great moments as the audience whoops and sings along, helping to bring home the vibe of the venue.

Special Features Rating: 0/5
This disc provides no extra features.

Overall Rating: 4/5
There is a lot I wish this disc provided that it doesn't. Extras. A more open and free-wheeling concert experience. That said, if you want to see Alanis perform live and you haven't been able to this is as close as you can get. The sound quality is great, the performance is fun, the stage show reminds me of seeing her perform live so many years ago. If you're a fan, this is going to be an easy buy.

Reviewed By: MattCR

Support HTF when you buy this title: