Bad Milo! Blu-Ray Review
The making of a cult classic is a tricky affair. The films are generally of lesser quality but they have something unique about them that draws and keeps an audience. Sometimes, the films are so terrible that the fun is in poking fun at them. Sometimes, the campy nature and fun story make them the kind of film you want to rewatch. Horror films that become cult classic generally move into an area where the quality of special effects or acting is poor and that enhances the feel of the film.Bad Milo! Is a really hard film for me to evaluate. There are already groups online who love the film, and people who find the general concept fun. The cast itself is quite good and their performances which we learn in the extras are mostly adlibbed do enhance the film.The problem for me is that there isn't enough of a film to be either camp enough to make me rewatch it, or good enough to really recommend. Bad milo isn't a bad film, it's just not particularly a good one either.

Studio: Anchor Bay
Distributed By: N/A
Video Resolution and Encode: 1080P/AVC
Aspect Ratio: 1.85:1
Audio: English 5.1 DTS-HDMA
Subtitles: English
Rating: R
Run Time: 1 Hr 24 Min.
Package Includes: Blu-ray
Disc Type: BD25 (single layer)
Region:
Release Date: 01/25/2014
MSRP: $29.99



The Production Rating: 3/5
Jacob Vaughan, writer and director makes his debut in this film that feels as though it would have a better chance of really succeeding as a short. The core conceit of Bad Milo is simple.. a man (Ken Marino) who suffers through his day to day job, and what he originally believes is a simple issue of continued stomach distress turns into a demon that lives in his colon, waiting to jump out and deal with those who make his life difficult.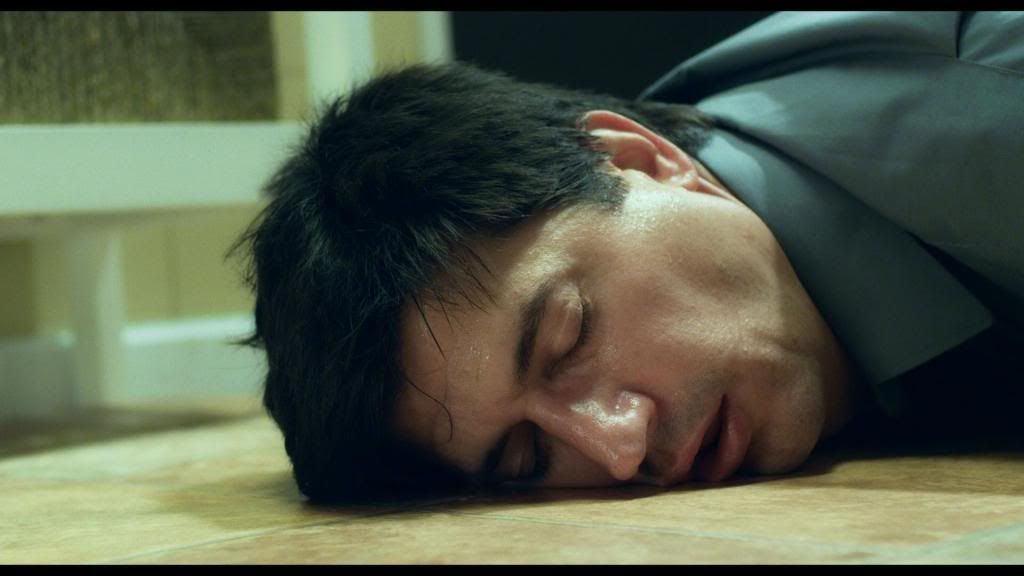 The story opens itself up for many stated – and unstated – toilet humor, and at moments it can make you laugh, but I found too much of it forced.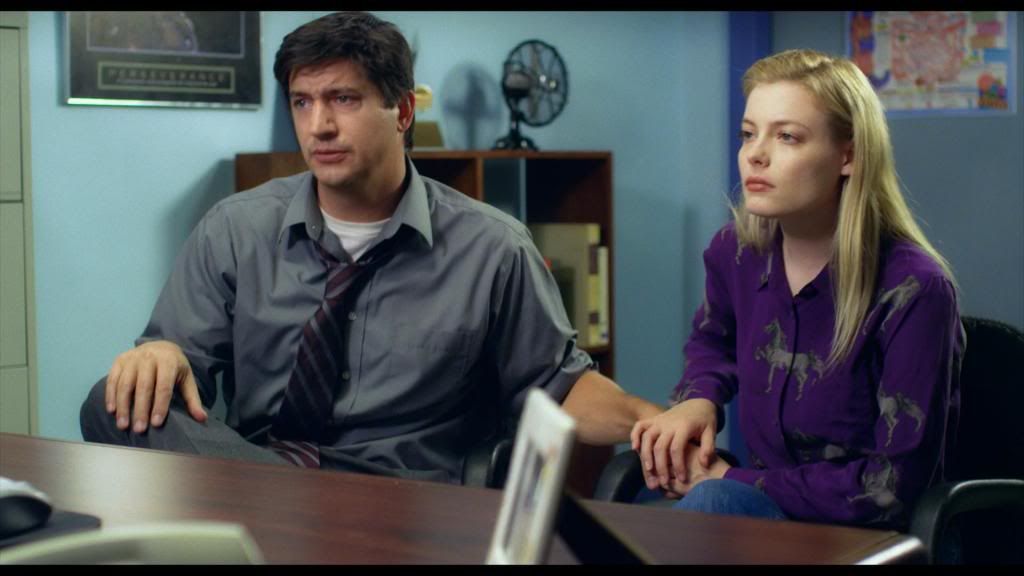 There are characters who are standard fare cutouts, who fill the roles that you come to expect – an oversexed, remarried mother; a boss who is out of control.. but what is missing from the film is anything that breaks with expectations. The plot setup seems as though it is something two high school boys wrote on the back of a napkin, and the direction stays very single focused and unoriginal. The ad libs occasionally work, but it isn't enough to elevate a script with a single premise joke into something that I could see re-watching. What may hurt the claim to a cult status most, though, is the fact that the best praise I can give it is competent. The lighting, cinematography and set designs are all more than competent. When I think of great cult films, I always think about something that paints outside of the lines – whether it's completely outrageous story design like Rocky Horror, or horrible effects and development like Ed Wood. That isn't saying that you can have a cult film absent all of those things. There are people who think of films like "Follow That Bird" and "Cool Runnings" as cult films, but that's largely because they fill a specific void in the marketplace or they take a genre and play with it. The horror genre is well established, and so creating a cult film within that mix is pretty difficult. The film isn't necessarily bad, but by the time it was over I was pretty confident this is a film that at 40 minutes would have been a fun romp on a Showtime/HBO that I would recommend, at 1:24, there just isn't enough storyline to fulfill the promise of the premise.

Video Rating: 4.5/5 3D Rating: NA
Bad Milo! Was shot in all digital and it shows. The digital presentation sits at an AWBR of around 19.5Mbps in AVC format. The title itself since it was filmed in all digital manages to look good despite the lower bitrate the encode represents. The video quality is clean, crisp and provides a solid look in HD. Some of the characters present a dirty, grimy look; others a very sheen plastic. This kind of variation helps to present the environment of the characters and works to help make the HD presentation live up to any expectation I had of an independent release like Bad Milo.


Audio Rating: 4.5/5
Bad Milo is presented in DTS-HD MA 5.1, and the soundtrack is probably the best thing about this title. The audio is crisp and clear, and the effects and background noise are fantastic. The demonic Milo, who is often hard to understand on purpose presents a voice that unlike his human counterparts is often diffused and moves more randomly throughout the soundstage. This is a fun audio mix and it works quite well for a title such as this.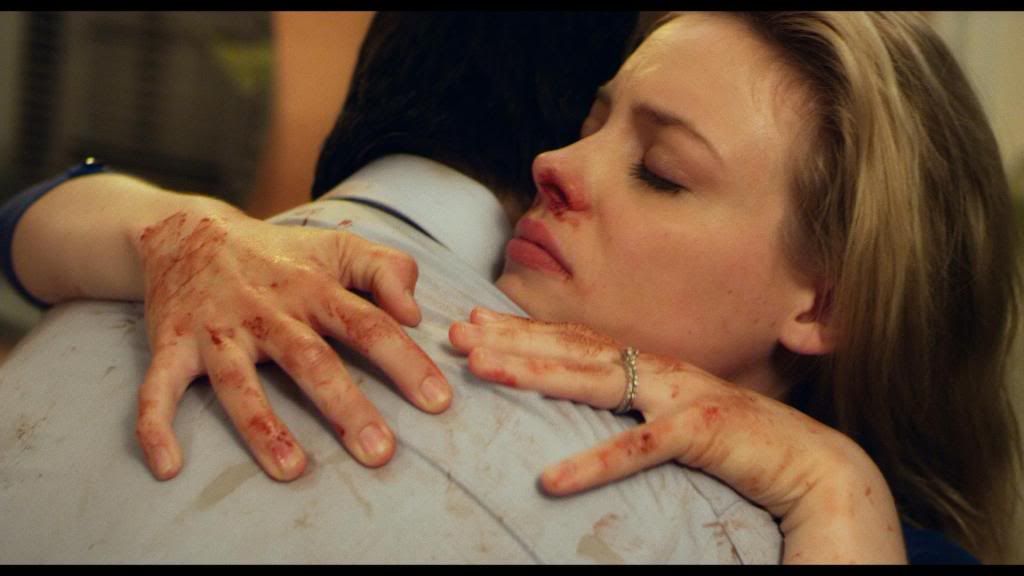 Special Features Rating: 4/5
The extras included on this disc are as follows:·
Commentary with Actors Ken Marino and Gillian Jacobs, Director and Co-Writer Jacob Vaughan and Co-Writer Benjamin Hayes
: Vaughan and Marino do their talking, others chime in but there isn't much going on in this commentary that stands out.·
Extended Outtakes
(1080P; AC3 Stereo; 7:40): These are the same outtakes that are at the end of the film, slightly extended.·
Extended Dinner Scene
(1080P; AC3 Stereo; 7:01): Exactly as it is titled. ·
Deleted Scene: Veterinarian
(1080P; AC3 Stereo; 1:20): Sarah's work scene.·
Behind Milo: The Puppeteers!
(1080P; AC3 Stereo; 1:33): How the puppet magic comes to life.·
Behind Milo: Raw Take
(1080P; AC3 Stereo; 1:04): This gives you an idea into how the scenes involving the demon are created, using multiple angles in order to allow the effect to work.·
Interview with Ken Marino
(1080I; AC3 Stereo; 9:49): Ken Marino describes what the process of this film was.·
AXS TV: A Look at Bad Milo!
(1080I; AC3 Stereo; 3:03): Imagine an extended promo, like what you'd see on HBO.·
Trailer
(1080P; DTS 5.1; 2:10): Theatrical trailer.·
Other trailers

Overall Rating: 1/5
In the end, Bad Milo! is a film that just feels as though it represents a decent idea, but not much more than that. There are moments that are quite good, but you feel as though the film would be better if it were a short - or if it went even more Zany. Still, a lot of fans will see a lot to love in a film like this. And what may be a miss for me may make a cult classic for someone else.

Reviewed By: MattCR

Support HTF when you buy this title: