OK here's one I have on DVD but would love to see a blu-ray.
This movie is a 1981 mystery thriller which by many accounts (from a 2014 perspective) gave us one of the most accurate "future prediction" themes. Much more accurate than say "Back to the Future II". Fun seeing this movie nowadays and how technology in some areas (virtual fantasy) has come to fruition.
I briefly remember this movie coming out in 1981 but never made it to the theater to see it. I caught it several times on cable (HBO or Cinemax) back in 1983.
As I mentioned, I do have the DVD. PQ is acceptable but a Blu would rock.

That and a buck-naked Susan Dey (Laurie Partridge from the Partridge Family 70s TV series) make this film worthy of a blu edition (correctly done of course).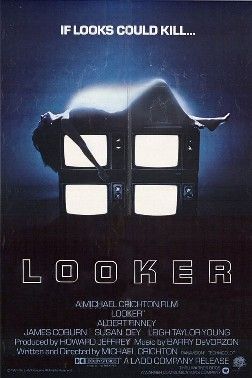 I believe Warner Bros. still holds the rights. Maybe a candidate for WAC. I'll bring it up on WAC's FB page.
Looker clip featuring Susan Dey (NSFW Warning).