Jackass Presents Bad Grandpa Blu-Ray Review
Make that Academy Award nominated Bad Grandpa, if you please. The crew behind Jackass have long put out films based on performing ridiculous stunts, ambushing unaware bystanders and hoping that the laughs just come from seeing people mangle themselves.
Jackass Presents Bad Grandpa is a new twist on that; while there are still some outrageous stunts and events, it's wrapped up in a simple story: a young boy finds himself with nowhere to go as his mother heads off to prison. The grandfather, a newly widowed elderly man gets tasked with taking the kid across country to meet his biological father who will take care of the kid.

Imagine it as: "Up!" with a few of the characters taking acid, and no real bad guy as part of the plot.

Studio: Paramount
Distributed By: N/A
Video Resolution and Encode: 1080P/AVC
Aspect Ratio: 1.78:1
Audio: English 5.1 DTS-HDMA
Subtitles: English, English SDH
Rating: Not Rated
Run Time: 1 Hr 31 Min., 1 hr 41 Min (Ext)
Package Includes: Blu-ray, DVD, Digital Copy
Disc Type: BD50 (dual layer), DVD-9 (dual layer)
Region: A
Release Date: 01/28/2014
MSRP: $39.99



The Production Rating: 3.5/5
When Stephen Prouty was nominated for the makeup scene within this film it surprised a few. I have to admit, I was one of them. The makeup as presented is effective, cloaking Johny Knoxville in a disguise that has been called everything from 'a typical old person makeup' to 'an amazing technique that avoided detection of average people up close'.
The reality is a little bit of both. The makeup as presented is effective and interesting, but very few people will watch a film for makeup alone. The film tells a pretty straightforward story of an old man delivering a kid to a drug addict in North Carolina who believes that handling the kid will entitle him to government benefits and as a result, he's willing to take the kid on. Along the journey, we experience several sketches that build the storyline: A funeral that goes wrong; transportation of a body in a trunk; minor petty crimes; some road chaos; a children's beauty contest are amongs the bits that mark the time in the world that Knoxville has created.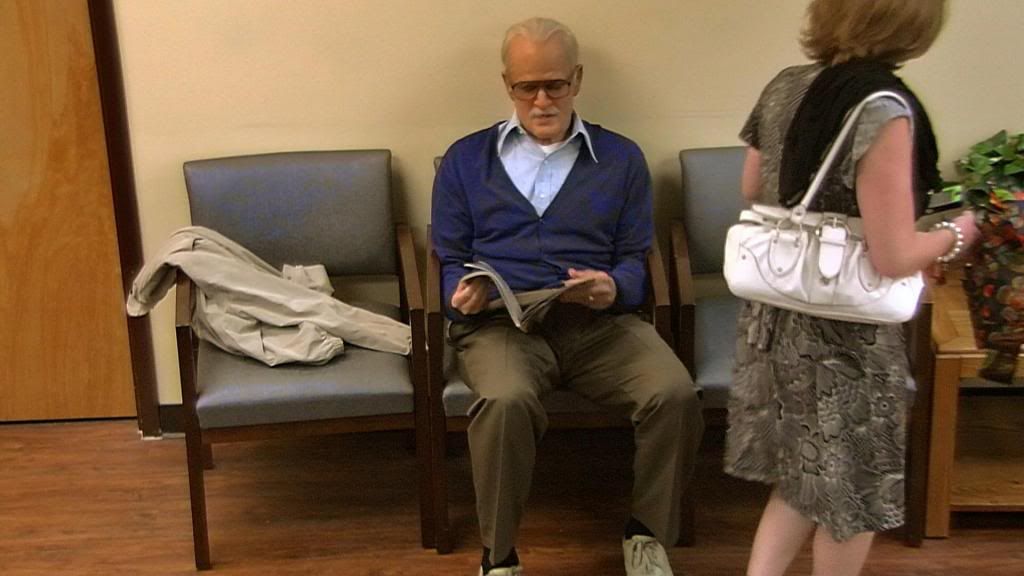 Fans of prior Jackass films will find that a Jackass movie with a storyline has two results. One is that the storyline may help build the comedy the other is that the breaks in the bits can provide lulls that don't really add much to the film. I found that the pauses did a mix of both; in some instances the buildup really paid off - but because of the inconsistent quality of the segments between bits, the film couldn't build a narrative that I would appreciate more than once.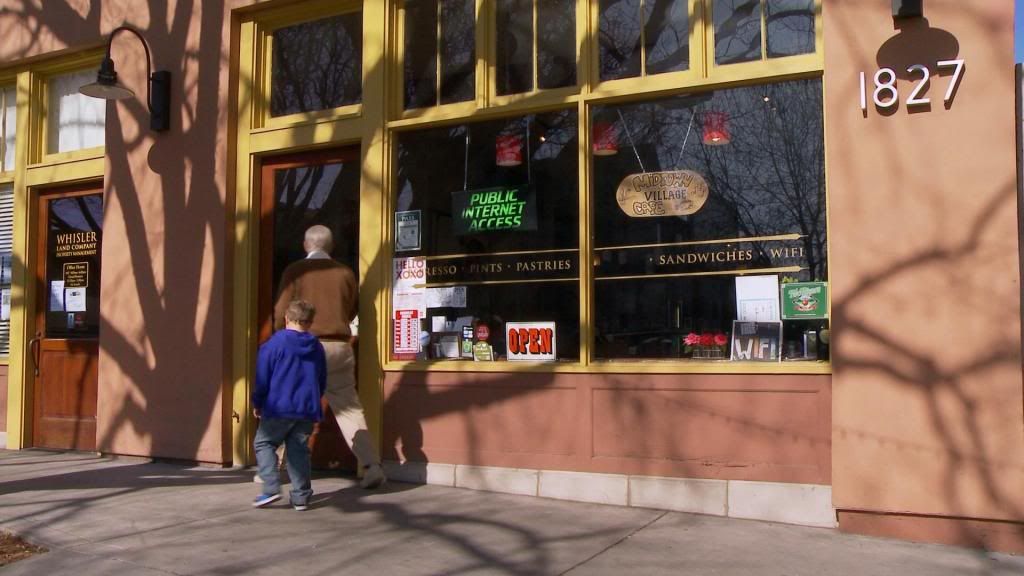 Repeat viewings, therefore, will primarily be quick fastforwards to the bits I enjoyed most and I don't imagine I will watch this all the way through often.
There are two presentations of the film provided on the disc. The theatrical cut and the extended cut. The extended cut, at 10 minutes later contains mostly extended segments present in the theatrical cut, which help bring out the 'cringe' factor in some sketches.

Video Rating: 2.5/5 3D Rating: NA
Because this film relies heavily on hidden camreas and what appears to be co-opted or specially planted security camera feeds the image quality varies greatly in presentation. Some images are overly soft, some have a light buzz. While all were filmed in a form of HD because of the varying level of quality in the original recording,
(Above using inside hidden cameras; where blurry nature and a lot of error is obvious)
Presented in MPEG4-AVC at an 29.7-31.2AWBR for the VIdeo feed, the film does the best it can with the video source. Still, outside views are quite good; and once you understand that many inside views are done using significantly lesser equpment it helps build the authentic nature of the movie being about catching people unaware as a first priority.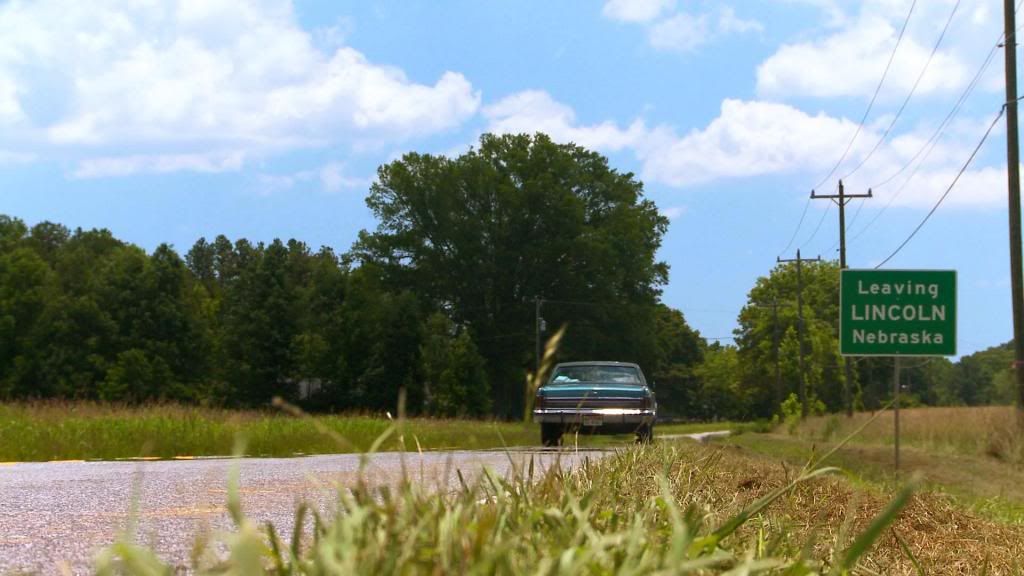 (outside shot, much higher quality)


Audio Rating: 4.5/5
Audio is presented in DTS-MA 5.1 and does a very effective job of delivering dialogue. This is not a film that provides a lot of sound int he rear channels or musical score, but it is always easy to understand and presents content quite well.


Special Features Rating: 4.5/5
One of the biggest questions about Extras for this disc is how you interpret two cuts of a film. Is one an extra? Are they both the main feature? In this case, because the Extended, unrated cut is the selling point I find it hard to think of it as anything but an extra to the original theatrical print. The extra cut is longer, provides more information but there aren't really new skits - just extra moments form the ones you've seen, which tend to be either quite good or just a touch too long depending on how much you like the film as presented.
Other extras include:
Behind the Scenes (1080P, DTS5.1): There are numerous looks behind the scenes of each element as designed within the film and how they were setup. One of the nice things about these segments is that they give you a look at how many different cameras, designes and fake-outs were used to get the people who were blindsided into the film.
Alternate Marks (1080P, DTS 5.1): While these are seperated out from 'Deleted scenes', these alternate takes on the film provide different ways that some of these scenes could have happened, with alternate 'unaware' people blindsided. Meet Billy (5:43), Meet Irving (3:00), The Skype Call (4:15), Billy Shops for Parents (1:47), Irving Hits on Women 1 (3:10), and Irving Hits on Women 2 (1:54).
Deleted Scenes (1080P, DTS 5.1): Street Magician (2:40), Chair Kick (1:39), and Shopping Cart (1:49). Everyone of these deserved to be cut in comparison to what is in the film.

Overall Rating: 3.5/5
If you're a fan of this kind of comedy then the film will work for you. Others may find it a bit one note. I'm not very sure of the re-watchabilty because I believe most people will do as I have done and quickly fast forward to the bits that made them laugh and not focus on the storyline ever again after seeing the film once. I could be wrong, but that's my personal opinion.
Still some elements in this are wickedly funny and if you enjoy films in this genre, from Borat to Jackass, you'll likely find yourself howling at all the right moments.

Reviewed By: MattCR

Support HTF when you buy this title: