Tank Girl Collector's Edition Blu-Ray Review
Sometimes, things just don't work out. Tank Girl, the 1995 Comic Book turned a movie fell into a series of comic book turned failed film. We sometimes forget before the current onslaught of successful comics turned films, how often this happened. 1995 brought us Tank Girl, a film that was riddled with an ongoing production fight, mixed values and a story that just never found cohesion.

Studio: Shout! Factory
Distributed By: Shout! Factory
Video Resolution and Encode: 1080P/AVC
Aspect Ratio: 2.35:1
Audio: English 5.1 DTS-HDMA
Subtitles: English
Rating: R
Run Time: 1 Hr. 44 Min.
Package Includes: Blu-ray, DVD, Digital Copy
Disc Type: BD50 (dual layer)
Region:
Release Date: 11/19/2013
MSRP: $24.97



The Production Rating: 2/5
1995 was also a year that found me in a theater often. There were some good and great films, and there were stinkers. I remember sitting through "Johnny Mnemonic" "Hackers" and so on. I went to see Tank Girl with a group of friends who were dedicated comic book fans. We spent most of our time living and breathing comic books in a very different world. While everyone wondered when a Lobo movie would be made, or if Sandman could ever be done on film, we knew from the start that a film based on a quirky comic book like
Tank Girl
would be a difficult one to pull off.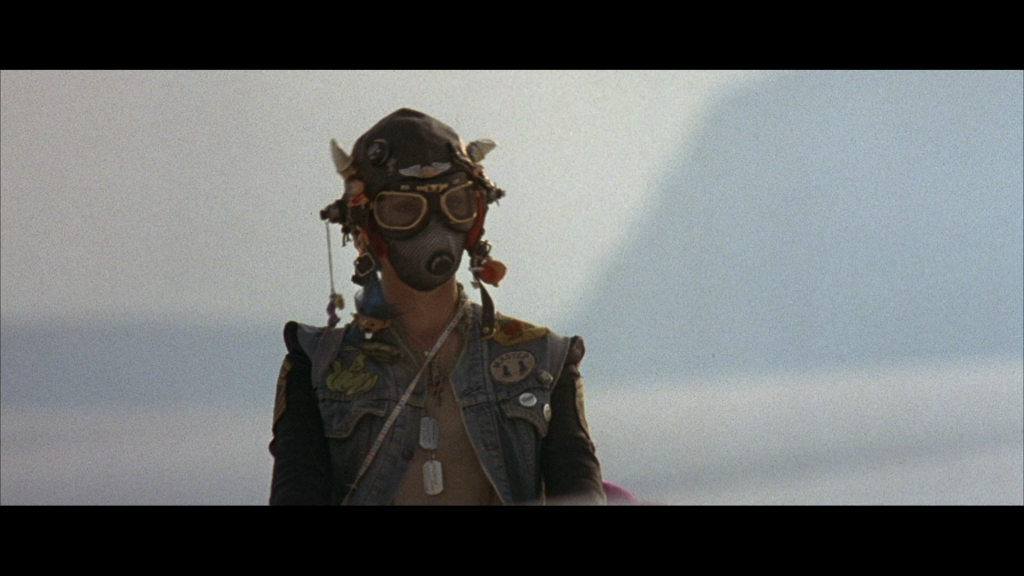 We weren't wrong. Tank Girl the movie became a mish-mash of ideas that never came together in any real story. Rachel Talalay, the films director has long blamed studio meddling, budget changes and a hurried shooting timeframe for most of the flaws. She is right in the sense that several scenes weren't even shot - and were animated in post production to make connective tissue for the film. The claim, however, doesn't hold up under scrutiny though because the film doesn't satisfy any of the joyous over the top attitude and instead plays as an R rated comedy that tries to entertain sugar-high year old kids.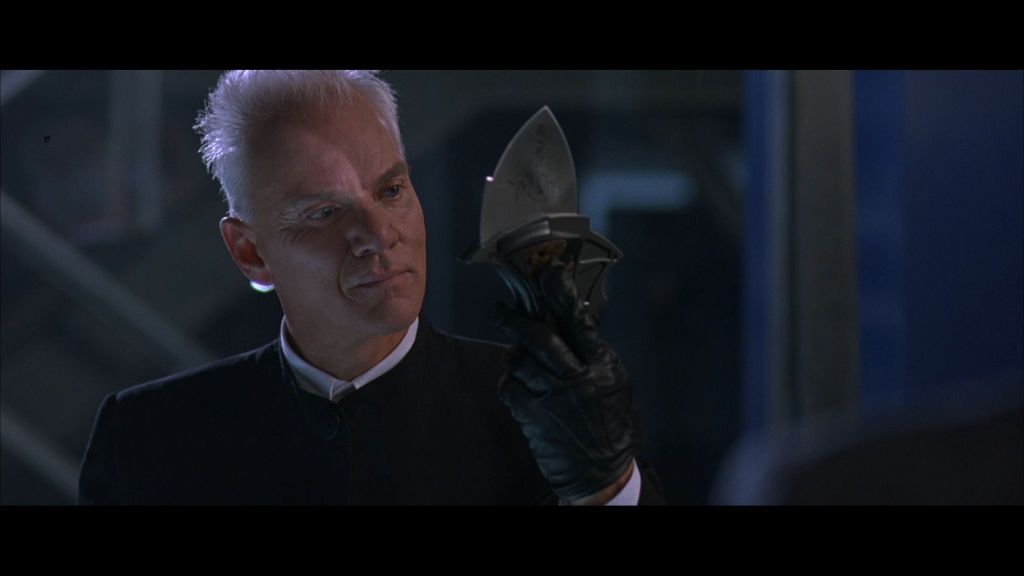 There are a few things that are worth seeing - Lori Petty works her tail off to play the role and she tries to bring life to a script that just can't be revived. But they can't escape the plot, which is riddled with holes and never in any reasonable way comes together.
Tank Girl never caught on as a cult classic because of the confusing storyline. But
Tank Girl
makes for a good companion piece to 'Mallrats' for me, as a reminder of an era when comic books were uncool.

Video Rating: 3.5/5 3D Rating: NA
Tank Girl is a film that is presented in an overly bright tones that were meant to take after the idea of ripping comic book coloring from the page and throwing it on screen. Films like Dick Tracy had made an effort to make these bright color schemes a way to look at comic books as a faithful representation. Batman Returns, out that year also enlisted a very primary color palette.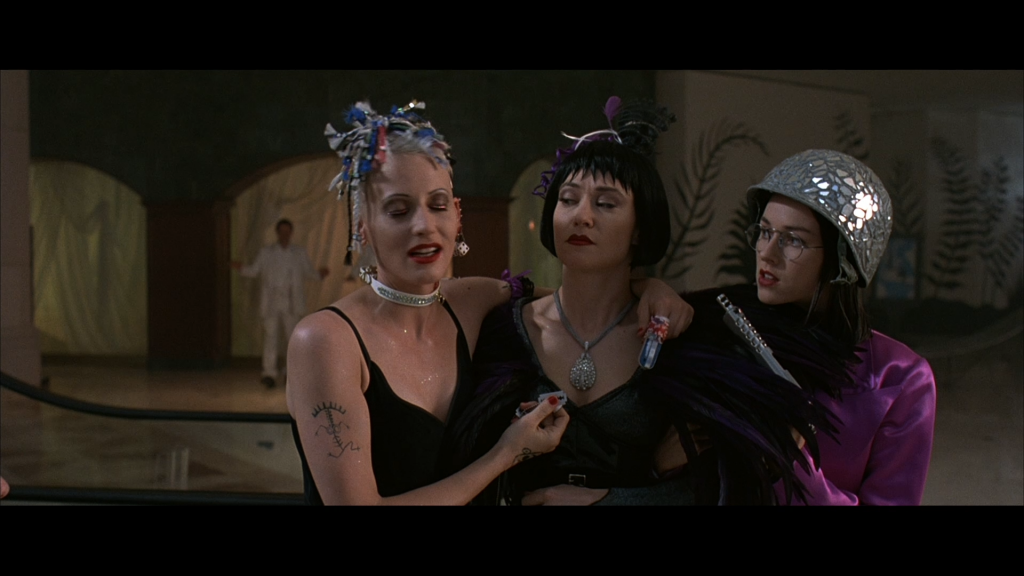 Tank Girl is presented in 1080P with a 31Mbps AWBR, a stream of 35Mbps. This should be a solid encode - and the colors are very good. But what makes Tank Girl problematic is the way in which it was filmed. The presentation in 1080P highlights all of the framing errors, cinematography errors and makes the film look completely jumbled and cut together from scrap pieces.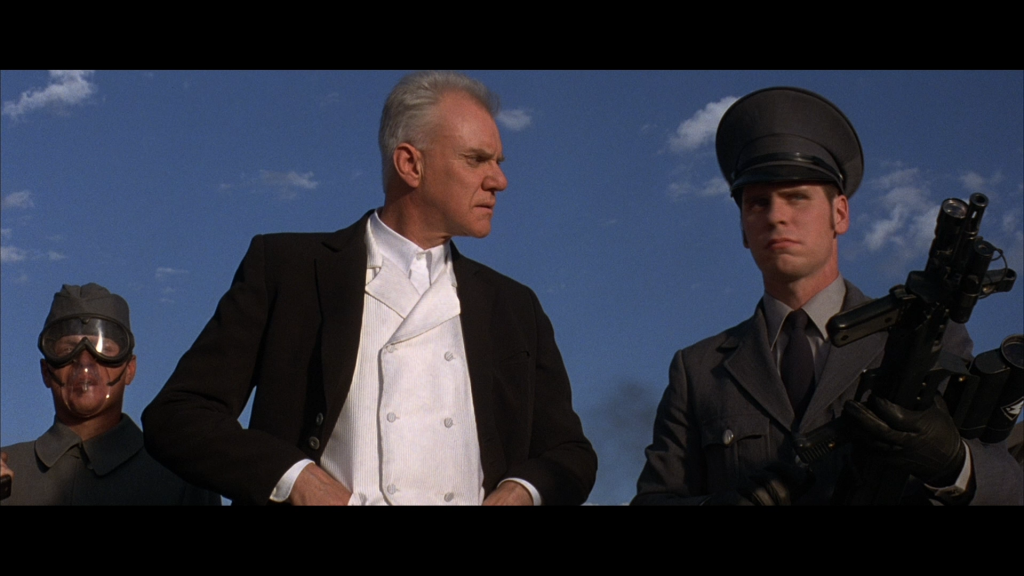 This makes for a viewing experience that isn't very pleasing. It may be the best we will ever see this film, but that doesn't mean the higher resolution doesn't also highlight all of the production flaws that went into this work.


Audio Rating: 4/5
If Tank Girl had anything going for it, the soundtrack was a big part of it. The album was much better than the film attached to it, containing artists like Hole, L7, Bjork, Iggy Pop.. it was a great mix of unique content that really worked. The movie also lives up to the soundtrack in an audio design that is inventive and tries as hard as it can to cover up the flaws with the production. If there is anything to love about the film, it's a fun audio production.


Special Features Rating: 3/5
Commentary with Actress Lori Petty and Director Rachel Talalay
. I normally don't comment on the audio commentary. But Talay's commentary comes across as a long whine about how the studio got over on her; she doesn't introduce Petty and while some good stories about the production slip in the commentary comes across as a long screed against 'the man'.
Baseball, Tanks and Bad Tattoos: An Interview with Actress Lori Petty
(1080p; 22:37) Lori Petty shares a lot of information here, along with a few facts I was pretty surprised about.. and some I'm doubtful are true. Still, it's a fun romp through her life.
Too Hip for Spielberg: An Interview with Director Rachel Talalay
(1080p; 23:53). If you ever wonder what a director looks like who realizes they might actually get paid for some of their work, this is it.
Creative Chaos: Designing the World of Tank Girl with Production Designer Catherine Hardwicke
(1080p; 18:08). There are some tales here about the design and production values of
Tank Girl
. See above for my general thoughts on that concept.
Vintage Making of Tank Girl Featurette
(1080i; 5:03) This is offered in 1080I, but it almost seems like a youtube video upscaled a couple of times. There are lots of clear errors, poor quality and a running time stamp set. This just isn't very good.
Trailer
(1080p; 1:36)

Overall Rating: 2.5/5
I'm sure there are people who love this film as a quirky way to revisit the 1990s. I found Tank Girl to be a lot worse then my memories of it. In some ways, I wish I had only the memories instead of reliving the experience. Still, I have to give a lot of credit to Shout Factory for really doing work to make this available on Blu and provide content that gives a unique look back on this troubled production.
So, if you are feeling some nostalgia for when comic book films were very hit and miss, this is a miss you might want to pick up.

Reviewed By: MattCR

Support HTF when you buy this title: