Doctor Who: Spearhead from Space
Spearhead from Space occupies a special place for many life long Dr. Who fans. It's the first series of Dr. Who done in color. It's the first Dr. Who post the Time Lord wars conclusion. It's the first Third Doctor adventure. Written by legend Robert Holmes. It is one of only two early Dr. Who to be shot on film, making it a candidate for Blu-Ray. It introduces Jon Pertwee's Third Doctor. Many of these factors have contributed to it being released repeatedly. By my count, Spearhead from Space has been released four times on DVD, two on VHS, and available on iTunes. I'm fortunate enough to have a copy of the 1994 VHS release, so there will be some comparisons here.

Studio: BBC
Distributed By: N/A
Video Resolution and Encode: 1080P/AVC
Aspect Ratio: 1.33:1
Audio: English 2.0 DTS-HDMA
Subtitles: English
Rating: Not Rated
Run Time: 25 min per episode (roughly)
Package Includes: Blu-ray
Disc Type: BD50 (dual layer)
Region:
Release Date: 08/13/2013
MSRP: $29.99



The Production Rating: 4/5
Robert Holmes, who wrote Spearhead from Space had previously written The Invasion in 1965, and many fans view this story as a recycled idea. While the idea itself is does seem recycled, the take on it remains new. Because this is a multi-episode arc, in the past the at least one VHS edition presented this in movie format, uniting the episodes into one feature length presentation. I'm very divided on the them choosing to have this only available in episodic format.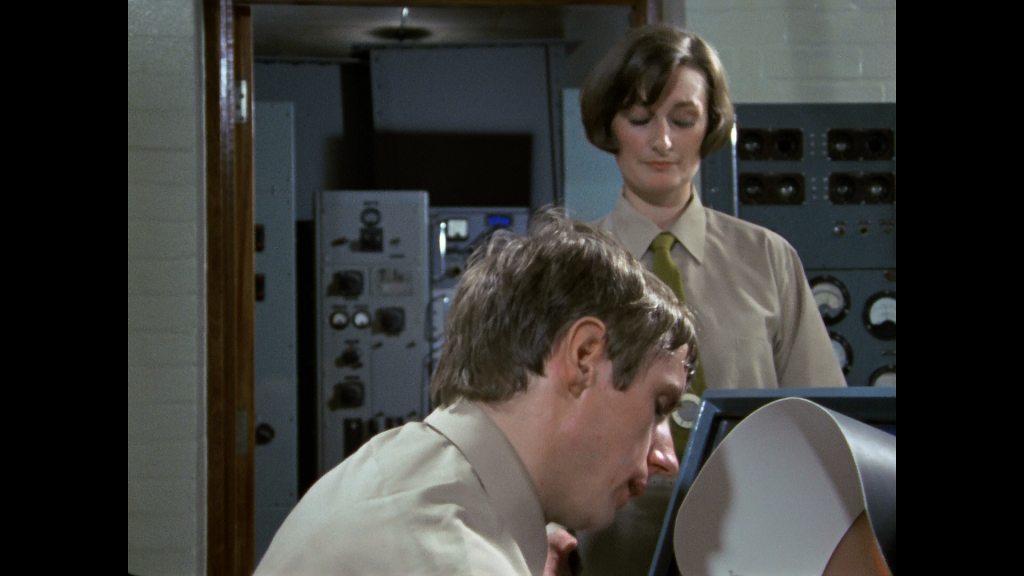 We find the Doctor bed bound and erratic throughout the first third of the finding himself lost on earth. There is a neat bit of film trivia here: the Doctor, finding himself in need of fitting in, steals clothes in a scene that would be mirrored years later by a little film called 'The Terminator'.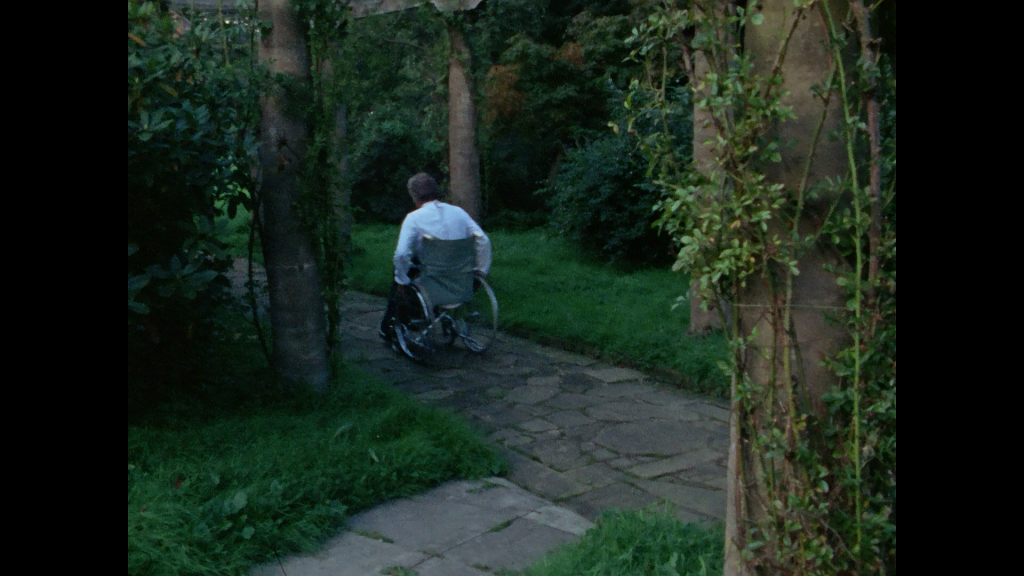 Because this is the first introduction of the new Doctor, the opening is really anchored by Nicholas Courtney and Caroline John who establish the setup the tone and pace that follows the story arc from beginning to end. It has been a long time since I've watched Pertwee's early portrayal of the Doctor, which is goofy and impish in comparison to the character he will eventually become. Pertwee's later performances become tinted and darker, and this early set will see a bit more at home with those who came to Doctor Who through the 2005 series.

Video Rating: 5/5 3D Rating: NA
I have long been a proponent of bringing older series to Blu-Ray. Many of these titles have been released repeatedly, and if they could be cleaned up the presentation with less compression would be a serious benefit. There will be people who look at this release and find the flaws, but I had a chance to do an A/B with the 1994 VHS release, and right out of the gate I will tell you this is a restoration effort that rivals the best I have ever seen. In an extra on the disc "Restoration Comparison" they do a back and forth, but the back and forth simply doesn't give you the entire feel for the unbelievable difference in quality between previous editions and this release. The BBC have accomplished an astounding accomplishment here; the title looks as though it must have coming straight out of the camera.
If you were to ask me for examples of a near perfect transfer of an early production, this would be one of the examples I would provide. Doctor Who fans will do no better for an early release then Spearhead from Space.


Audio Rating: 5/5
It is easy to complain about audio in an older release. They don't make heavy use of the rear channel, and LFE isn't deployed frequently. But what fans of this program will notice is the same thing I noticed: the dialog is astonishingly good with no drop outs or blurring. People forgetting what blurry audio is in the era of digital, but previous Doctor Who releases like this title had problems of a mix of small drop outs combined with slowing or speed ups of audio tracks which resulted in a choppy delivery and an uncomfortable presentation. The sound on this Doctor Who release is also cleaned up and polished. It is crisp, clear and clean in a way I haven't heard any early Doctor Who release. Truly, this is as good as it is likely to get. Even in comparison to the special edition DVD, the audio on this disc is cleaner and a much improved listen.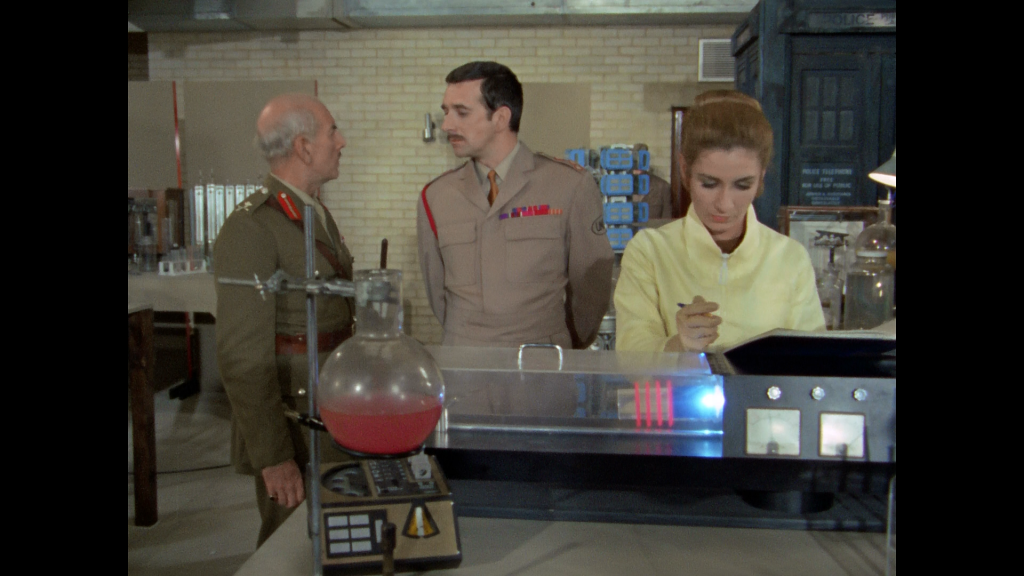 Special Features Rating: 4/5
One bad thing about this disc is that for Doctor Who completists, it won't be enough. The disc is missing features from the DVD special edition, although it adds new features.
A Dandy and a Clown (AVC, 29Mb/s AWBR, 44 minutes)
: A Blu-Ray exclusive release. We go in depth into Pertwee's time as the Doctor, and look into his career outside of Doctor Who. A really solid documentary extra that many Who fans will appreciate.
Carry On: The Life of Caroline John (HD, AVC 28.9Mbps AWBR, 31 minutes)
: This is a new documentary that a lot of Doctor Who fans had been waiting for. Caroline John's portrayal of Liz set the bar for many companions, but it was her off camera background and philosophies that have been discussed by many Whovians for years. Here, her daughter talks about her (lack of) religious ferver, and her career and appreciation for the role.
Raw Title Sequence Material (HD, AVC 24 minutes)
: This is the original test footage creating the new Dr. Who opening.
Restoration Comparison (HD, AVC 29.5Mbps AWBR, 2 minutes)
: I wish this had been longer. There are a lot of fans who are new to the series who have probably never seen earlier releases and have no point of reference to compare to. But the Restoration Comparison gives you a real look in short order of where the title came from and where it is today. I can tell you it barely scratches the surface in regards to significant upgrades that this title provides to early releases.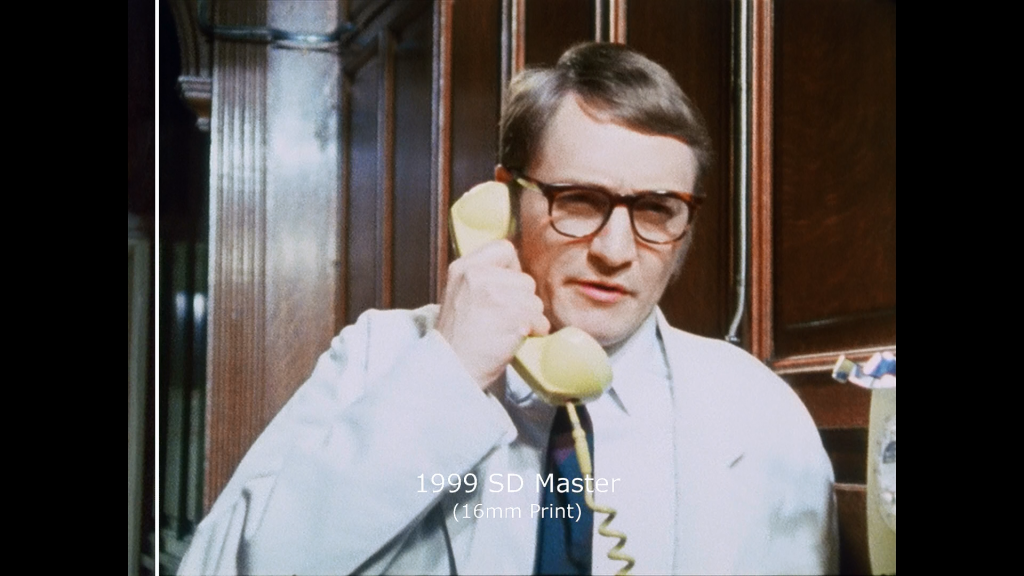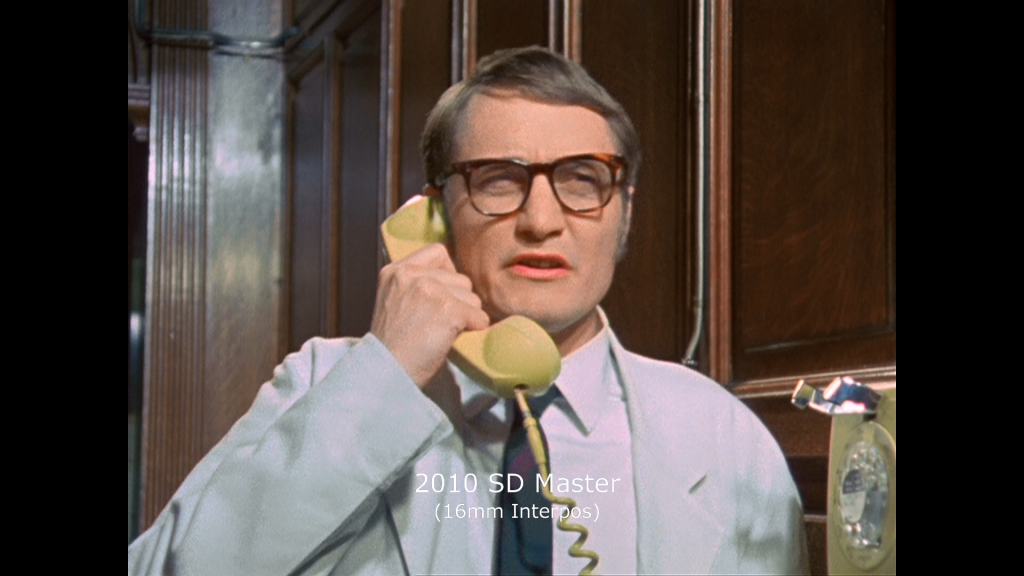 The Green Death DVD Promo (SD, 2 minutes)

Overall Rating: 5/5
Most serious Doctor Who fans will leap at this as a way to put into their collection some classic episodes that have never looked this good. But even casual Doctor Who fans may find this set of episodes a great way to look back at where Doctor Who has come from and enjoy early episodes. The presentation here is fantastic and the BBC should be commended for how good this title looks. I'm a bit let down that not all of the extras of prior releases are included, but what is included is fantastic material for anyone who is a fan of the Doctor.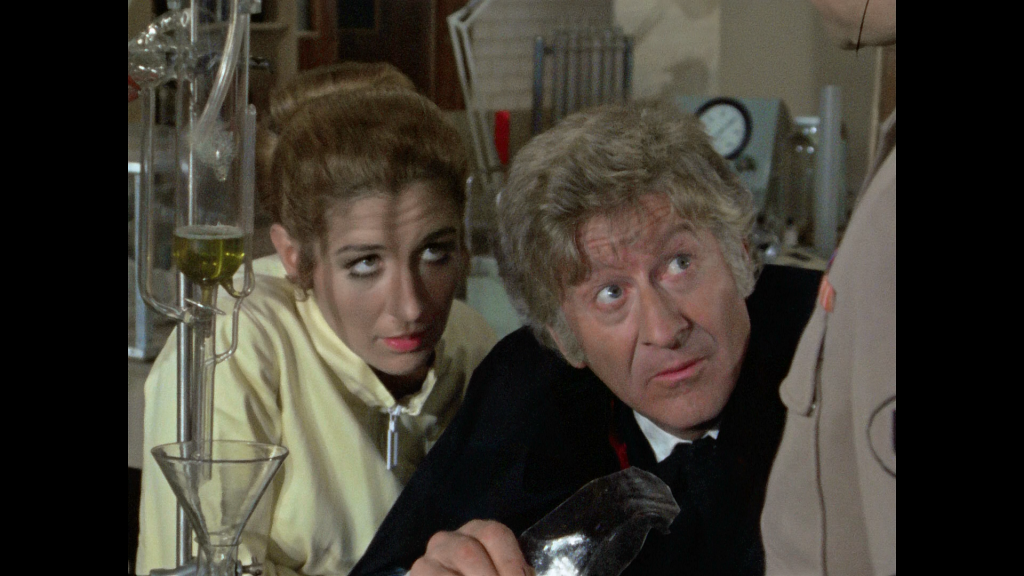 Reviewed By: MattCR

Support HTF when you buy this title: