Aftershock Blu-Ray Review
Bad people doing bad things could be the catch phrase for Roth's Aftershock. In a film riddled with significant plot problems on top of a plot that feels it could be resolved in a half an hour or less Roth's Aftershock seems clearly aimed at those who want to see off the wall things happen for no apparent reason.

Studio: Anchor Bay
Distributed By: Starz
Video Resolution and Encode: 1080P/AVC
Aspect Ratio: 1.78:1
Audio: English 5.1 DTS-HDMA
Subtitles: English
Rating: R
Run Time: 1 Hr. 29 Min.
Package Includes: Blu-ray
Disc Type: BD25 (single layer)
Region:
Release Date: 08/06/2013
MSRP: $29.99



The Production Rating: 1/5
I sat through Aftershock and found myself thinking that what was really missing were characters from MST3K. Aftershock takes us on a poorly told story with a very long buildup before anything of any meaning happens. I checked my watch at least four times before the actual earthquake hits at 35 minutes in, and if you are thinking that is a sign it's going to get good.. boy are you mistaken.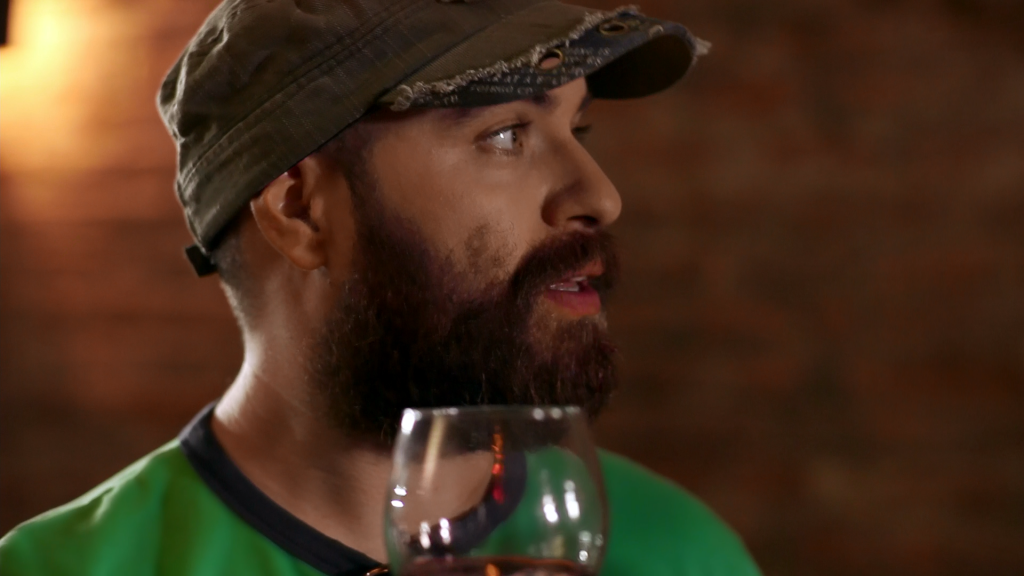 Once the earthquake hits the story goes into ridiculous mode, with escaped criminals from a crumbled prison, mutilations and horror thrown in for absolutely no valid reason.
I have written this review several times, but the more I think about the more I realize the less is said the better. There will be fans who like the work as provided, but I think you are going to have to be a die hard Eli Roth fan to stumble into this and think of this as a solid effort.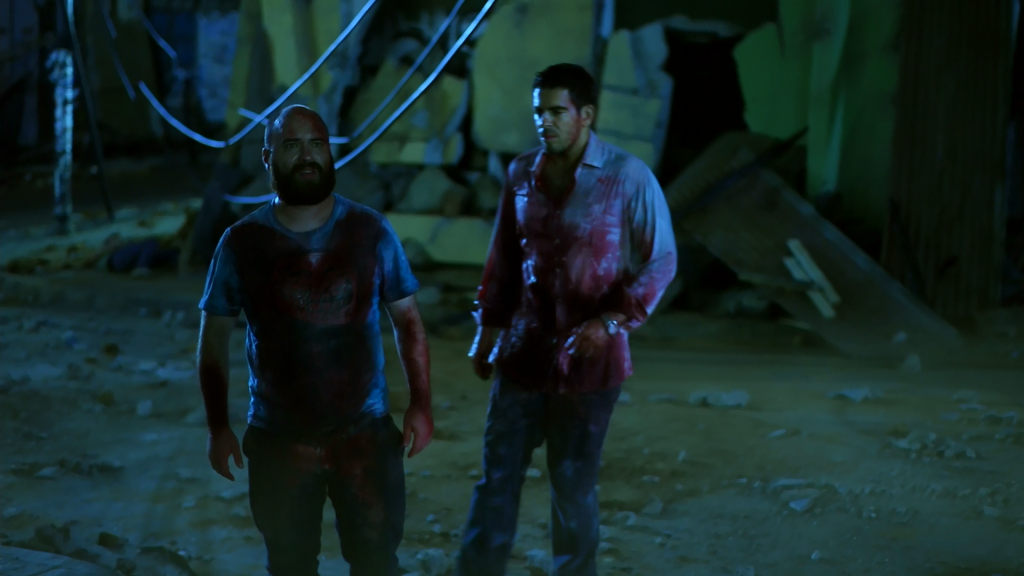 Video Rating: 3/5 3D Rating: NA
The image on this disc is simply not acceptable. This may come from it being a low budget film, but some of the problems go beyond that. I've had a chance to view this on multiple displays to form my basis for evaluation and all of them point out the shocking flaws.. this disc suffers from real banding and scenes which feature the sky that look as though they were done in a bad MPEG compression with blocking and banding problems galore. The original recording may have been cheap, but some of this can only be attributed to something wrong with the encode. This is difficult since the encode, done in MPEG-4 AVC is at 28.3Mbps (AWBR) with plenty of room left over from the DTS audio mix. If this title was originally produced to look like this, it may be all you can get, but it is definitely not a title to show off your HD.


Audio Rating: 5/5
While the video and movie are not so good, the audio is fantastic. Deep, rich base films the room with explosions and the dialogue, while terrible is always easy to understand. The mix makes really good use of your rear channels and the use of small audio cues is really great. I can grit my teeth about what was being said and what was being done, but it does sound great while it's going on.

Special Features Rating: 1.5/5
There are very limited special features, as could be imagined on a BD-25 disc.Included are:
Audio Commentary
- an audio commentary with Producer/Writer/Actor Eli Roth and Writer/Director Nicolás López.
The Makeup of Aftershock
9:28 - a short about the use of prosthetics and damage makeup used in the film.
Shaking up the Casting Process
2:11 a look at the earthquake effect.

Overall Rating: 2/5
It's really hard to recommend a film like Aftershock. If you're a fan of Eli Roth, you know what you are getting and you'll likely be content. But the quality of the video in this release simply isn't worth making the BD an immediate buy.

Reviewed By: MattCR

Support HTF when you buy this title: