What Masie Knew
I have always felt fortunate, coming from a family where my parents recently celebrated their 50th wedding anniversary, married to a woman who comes from parents about to celebrate their 40th. Our parents, though are the exception to the rule, and divorce is a common component of the childhood of millions. A societal lament over the divorce rate has been ongoing for years; we look at couples that are separating and we pronounce what may be wrong and we move on. There are films that look at divorce, but they often do so from the outside, the viewpoint of an adult friend or another couple who doesn't want to be them. Films that take a stab at it from the viewpoint of one getting married has a tendency to side completely with one character. What Maisie Knew instead gives us a viewpoint from the inside, from the perspective of a little girl torn between two parents.

Studio: Anchor Bay
Distributed By: N/A
Video Resolution and Encode: 1080P/AVC
Aspect Ratio: 2.40:1
Audio: English 5.1 DD, English 5.1 Dolby TrueHD
Subtitles: English
Rating: R
Run Time: 1 Hr. 33 Min.
Package Includes: Blu-ray
Disc Type: BD25 (single layer)
Region: A
Release Date: 8/13/2013
MSRP: $29.99



The Production Rating: 5/5
What Maisie Knew is moving and tough film to take. We see parents as creatures who may love Maisie, but they love the idea of hurting their former partner far more. They use Maisie simply as a pawn, a means by which to do damage to someone they used to love. This focus reminded me greatly of an updated "Kramer Vs. Kramer" which should be a great compliment.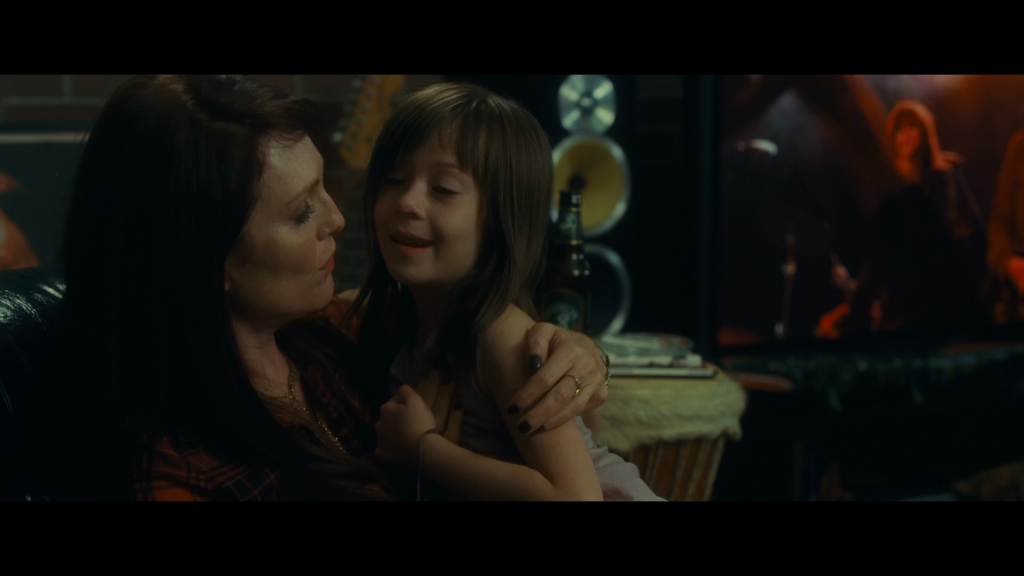 We find that former pop-queen Susanna, played by Julianna Moore finds herself losing custody to the Beale, played by Steve Coogan. While we don't address all of the details, it becomes clear through the film that issues of drugs, neglect and other problems plagued Susanna who cannot accept the ruling of the court. Susanna fights for Masie in every way she can, and he does the same. But neither of these characters really put Masie first in evaluating her outcome, they only use her as a means to hurt the other.
This leads to a pretty powerful assessment of what makes a good parent. Alexander Skarsgard and Jonna Vanderham, who play Masies step parents show come to show Masie true love and concern for her well being. By the end of the film, the filmmakers have addressed not only the question of how we behave to our children, but also what make a parent special to a child far beyond the biological tie.What Masie Knew is a powerful, fantastic film that I feel will get some Academy push come award time. Julianna Moore and Alexnader Skarsgard turn in fantastic gritty performances that will stick.

Video Rating: 4.5/5 3D Rating: NA
What Masie Knew is a fantastic looking transfer. The film uses a very light grain to create a unique feel for the city, especially from Masie's viewpoint and the film. I have long thought a solid transfer of current content could be done at a lower bitrate and still stand out. What Masie Knew proves this thanks to an AVC encode @ AWBR of 19.2Mbps (video) combined 21.9Mbps. The source material shines through and the camera work is very good. Unlike other directors who love lens flare, What Masie Knew does provide us more than a few scenes of sun spots and the use of shadow. My wife had wondered if they were the fault of the transfer, but I tend to think it is far more likely they were the intent of the cinematographer.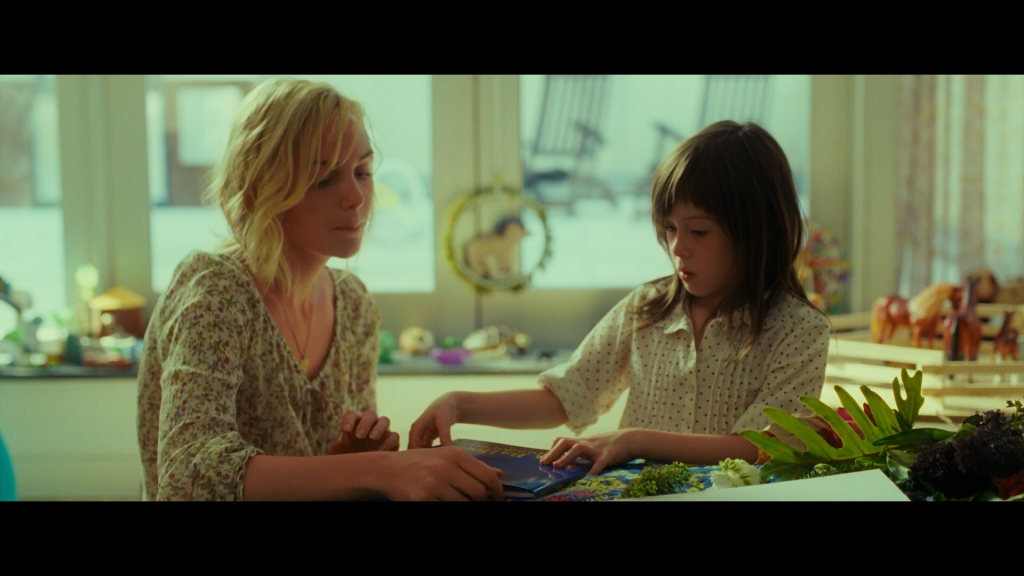 Audio Rating: 4.5/5
I stick by my rule: I judge audio quality based on what it is supposed to convey. What Masie Knew is presented in Dolby TrueHD 5.1 and it presents this film fantastically well. Dialogue is crisp and clear and properly located, audio queues effectively move throughout the sound environment and really delivers everything you can ask of this film.

Special Features Rating: 1/5
If there is one fault of presenting a title like this on a single layer blu-ray, it is that there is very little room for special features. Included on this disc are:Deleted Scenes – HD – 7:20 – there is nothing in these deleted scenes that you'll mark down as a find, but Susanna's music video is at least interesting.Audio Commentary by David Siegal and Scott McGehee.

Overall Rating: 4.5/5
It is easy to write about the technical efforts and performances of a film. Much harder to address is the way a film sits with you afterward. What Masie Knew is one of those films that I might not watch often, but I will recommend often not because of its technical merits or the performances, though both are good, but because of the way the film sits with you afterwards and makes you think about divorce, parenting and what motivates us.
Strongly recommended.

Reviewed By: MattCR

Support HTF when you buy this title: