She's a gorgeous and sonically involving vintage turntable, high compliant arm that was/is highly regarded from our friends from the land of the rising sun.
Sansui made some spectacular pieces and this is one is exceptional.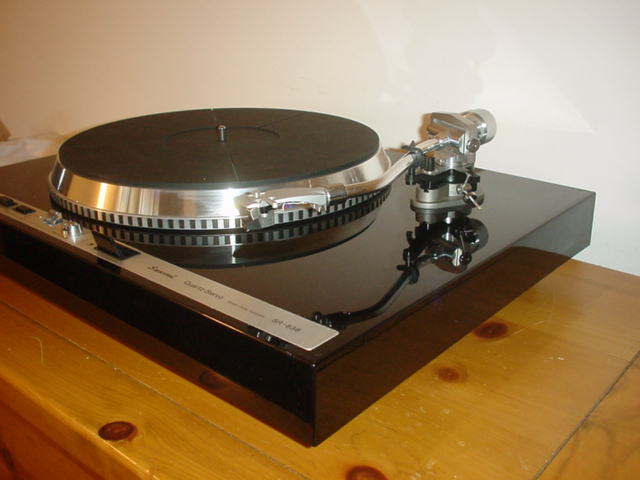 Comes with Shure M97 IV cart with approx 50-100 hrs, still very detailed and emotionally intriguing sound.
Slight cosmetic blems some scuffing on the front lower of the plinth, and some by the tonearm, nothing deep, superficial surface that can be polished out if one desires.
The finish is piano black lacquer and highlighted with machined silver/aluminum.
Dustcover is 8/10 no cracks at all just some scuffing too that can also be polished as well.
Email with any questions...I'm asking $275 obo...I saw one sell for close to $500 on ebay either a collector or a fanatic but I feel my pricing is fair.
I would prefer local buyer but can ship at buyer's expense. Add $10 for double boxing and packing.
Thanks for looking!