The Weekly RoundUp
The Features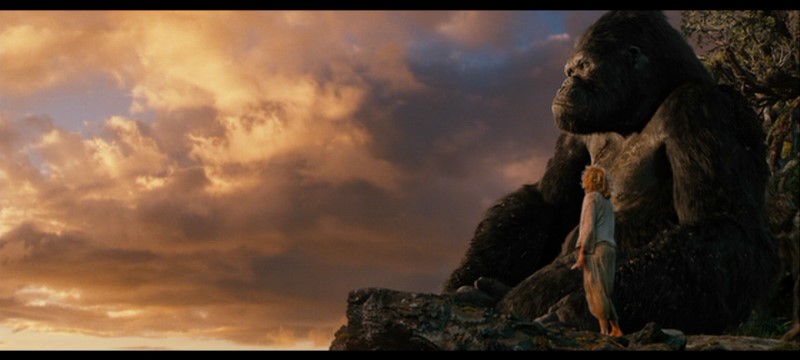 – Naomi Watts and friend (King Kong - 2005)
– Ziyi Zhang (Memoirs of a Geisha - 2005)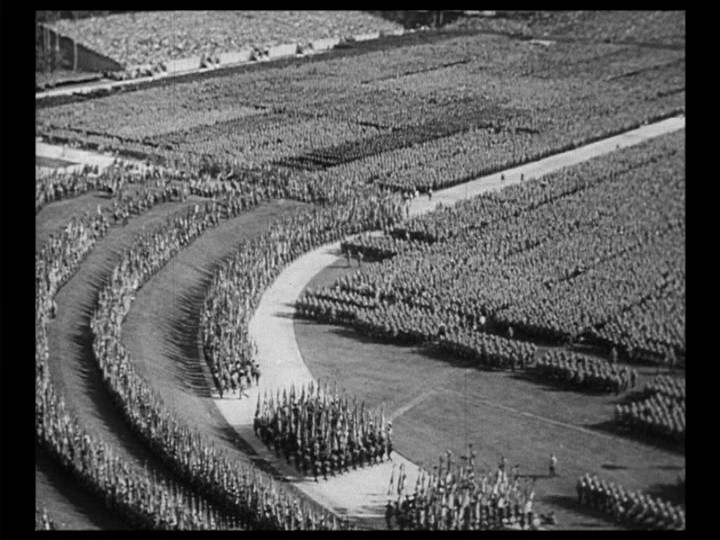 – Triumph of the Will (1935)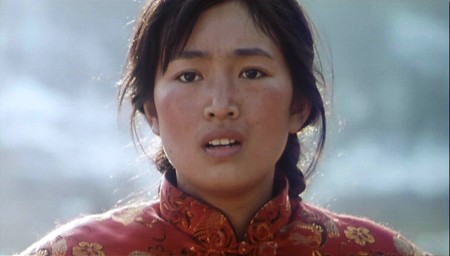 – Li Gong (The Story of Qiu Ju - 1992)
The Prices
TITLE
Amazon
BestBuy
CrcCity
Target
Costco
3 Films by Louis Malle (CC)
$55.99
$99.99
$69.99
-
-
Andy Milonakis Show: Season 1
$17.49
$19.99
$19.99
-
-
Astro Boy Ultra CE: Set 1
$90.99
$114.99
$129.99
-
-
Au Revoir Les Enfants (CC)
$20.99
$24.99
$19.99
-
-
Battle for the Planet of the Apes
$9.99
$12.99
$12.99
-
-
Beneath the Planet of the Apes
$9.99
$12.99
$12.99
-
-
A Boy Named Charlie Brown
$9.99
$9.99
$12.99
-
-
The Children Are Watching (CC)
$20.99
-
$19.99
-
-
Conquest of the Planet of the Apes
$9.99
$12.99
$12.99
-
-
The Cutting Edge: Going for Gold
$16.96
$22.99
$17.99
$19.99
-
Danger Mouse: Seasons 5 & 6
$20.99
$19.99
$19.99
-
-
Dark Kingdom: Dragon King SE
$16.99
$22.99
$24.97
-
-
Doctor Who: The Beginning Coll.
$34.96
$34.99
$39.99
-
-
Escape from Plant of the Apes
$9.99
$12.99
$12.99
-
-
Friends: One with all…Babies
$11.19
$12.99
$12.99
$9.44
-
Friends: One with all…Weddings
$11.19
$12.99
$12.99
$9.44
-
Friends: One with all…Birthdays
$11.19
$12.99
$12.99
$9.44
-
G
$20.19
$24.99
$17.99
-
-
**Get Rich or Die Tryin'
$17.96
$16.99
$17.99
$19.99
-
Godzilla: Monster Edition (1998)
$14.99
$14.99
$15.99
-
-
Godzilla (Series) Monster Mayhem
$6.99
$8.99
$9.99
-
-
Godzilla (Series) Mutant Madness
$6.99
$8.99
$9.99
-
-
HG Wells' Invisible Man: Season 1
$26.98
$24.99
$24.99
-
-
Highway to Heaven: Season 3
$48.99
$48.99
$69.99
-
-
I Love Your Work
$20.99
$20.99
$24.99
-
-
Julius Caesar (1970)
$11.19
$12.99
$12.99
-
-
Karol: Man Who Became Pope
$14.99
$15.99
$17.99
-
-
King Kong (2005) 2-disc SE
$19.98
$22.99
$22.99
$20.99
$21.79
**King Kong (2005) 1-disc
$14.96
$15.99
$13.99
$14.99
-
King Kong (1933) 1-disc
$11.19
$12.99
$12.99
$9.44
-
Knots Landing: Season 1
$27.99
$27.99
$27.99
$32.99
$26.99
Lacombe Lucien (CC)
$20.99
$24.99
$19.99
-
-
Left Behind DVD Coll. 3-pack
$23.99
$24.99
$24.99
-
-
Little House on Prairie (2004)
$20.99
$24.99
$19.99
-
-
Love on the Side
$20.99
$24.99
$19.99
-
-
Masters Horror: Carpenter/Gordon
$20.99
$24.99
$19.99
-
-
Masters/Horror: Cigarette Burns
$12.69
$11.99
$9.99
$12.99
-
Masters/Horror: Dreams/Witch House
$12.69
$11.99
$9.99
$12.99
-
**Memoirs of a Geisha
$17.96
$16.99
$17.99
$16.99
$19.39
Monty Python's Personal Best
$55.99
$89.99
$69.99
-
-
Murmur of the Heart (CC)
$20.99
$24.99
$19.99
-
-
Northern Exposure: Season 4
$34.96
$34.99
$34.99
-
-
Planet of the Apes (1968)
$9.99
$12.99
$12.99
-
-
Planet of the Apes: Ult. DVD Coll.
$134.99
-
$179.98
-
-
Planet of the Apes: Legacy Coll.
$34.99
$37.99
$32.99
-
-
Quantum Leap: Season 4
$34.99
$34.99
$34.99
-
-
Robot Chicken: Vol. 1
$19.49
$21.99
$24.99
$16.99
-
Six Feet Under; Season 5
$69.99
$65.99
$64.99
-
$68.99
Sliver (NR)
$9.96
$9.99
$12.99
-
-
Snoopy Come Home
$9.99
$9.99
$12.99
-
-
A Sound of Thunder
$19.96
$19.99
$19.99
$19.99
-
Stay
$17.96
$19.99
$17.99
$14.99
-
The Story of Qiu Ju
$18.69
$22.99
$24.97
-
-
Super Mario Bros. Super Show
$19.96
$20.99
$24.99
-
-
The Triangle
$18.99
$16.99
$17.99
$19.99
-
Triumph of the Will
$26.19
$24.99
$24.99
-
-
Wind in Willows: Tale of Two Toads
$13.99
$14.99
$15.99
-
-
Wonder Showzen: Season 1
$17.49
$17.99
$19.99
-
-
(CC)
after a title = New release in the Criterion Collection.
Individual titles included in box sets listed above:
3 Films of Louis Malle:
Murmur of the Heart, Lacombe Lucien, Au Revoir Les Enfants.
Left Behind DVD Collection:
Left Behind: The Movie, Left Behind: Tribulation Force, Left Behind: World At War.
Monty Python's Personal Best:
John Cleese, Graham Chapman, Eric idle, Terry Jones, Terry Gilliam, Michael Palin.
The Disclaimer
Standard disclaimer: All prices are taken from the websites of each chain, or from their printed Sunday advertisements. All prices are subject to change by each chain. Prices and inventory in-store may or may not match the website price.

"LP" in the RoundUp table means a store's Sunday flyer says "Low Price". That means I could not locate a definite price for the item, and the ad is all I have to go on. Retailers use these phrases in advertisements so that they do not violate MAP (Minimum Advertised Price) agreements with the studios. Doing so can cost them thousands or even millions of dollars in co-op advertising funds.

I, obviously, cannot include EVERY title released in a given week in the RoundUp. The titles included are those that I am interested in...as well as those which I consider will be of interest to a majority of consumers (and sometimes I'll miss one!). I don't get paid for this, and I don't have the time to list every DVD.

So, please don't complain!

If there is a title not included in the RoundUp that

you

want to see, just look it up yourself, and be nice enough to post and share the results with everyone!

Note that I cannot include Wal-Mart/Sam's Club prices in the RoundUp. They set prices at individual stores based on nearby competition, so there is no way I can say here what price you'll find at YOUR local Wal-Mart/Sam's Club location. And, as always, Circuit City does not guarantee their sale prices in Hawaii.
The Specials
**BE EXTREMELY CAREFUL!
Get Rich or Die Tryin'
AND
King Kong (2005) 1-disc
AND
Memoirs of a Geisha
are ALL available in
both
MAR and OAR versions...
get the correct one
!
--Amazon, this week, again has slightly different pricing on the OAR and MAR versions of some titles. Get Rich or Die Tryin' (FS) = $19.96, King Kong (2005) 1-disc (FS) = $14.98, Memoirs of a Geisha (FS) = $17.98.
--Amazon also has the following information on its website about the Planet of the Apes Ultimate DVD Collection with Ape Head Packaging:
Each Planet of the Apes - The Ultimate DVD Edition is stamped with a limited edition number, 1-10,000. Numbers 1-100 have been stocked by Amazon.com and will be shipped randomly to customers who order this item. Please note we can't guarantee you will receive one of the lower numbers in this series.
--BORDERS, this week, has a coupon to purchase King Kong (2005) 2-disc for just $19.99!
Borders Coupon for 2-disc King Kong/$19.99
THIS looks like the best price on the 2-disc KK anywhere. You need to be a member of the Borders Rewards program…but that is a free sign-up you can do at checkout. All they'll want is an e-mail address to be able to send you promotions, coupons, etc. Special thanks to Arnie G for posting this nugget earlier this week!
--Best Buy is advertising FREE Nestle Buncha Crunch, Goobers, or Raisinets, instantly, with the purchase of the
NEW
King Kong DVD.
Minimum 12 per store. No rainchecks. In-store only.
--A couple of other King Kong-related promotions at Best Buy include $20 off the purchase of the new King Kong DVD and any Toshiba DVD player $79.99 and up.
Must be purchased on same receipt.
Also, save $10 off, instantly, any Kodak digital camera or printer dock with the purchase of the new King Kong DVD.
Must be purchased on same receipt.
--Best Buy is also advertising that it will have an EXCLUSIVE disc available at its stores this week--"Sci-Fi Boys". The disc will be selling for $14.99! [i]Explore the fascinating story of sci-fi film evolution, featuring Peter Jackson and other top sci-fi directors of today.
Minimum 8 per store. No rainchecks.
From BestBoy.com:
"Peter Jackson, George Lucas, Steven Spielberg, John Landis, Dennis Muren, Ray Bradbury, Rick Baker, Roger Corman, Ray Harryhausen and other legendary all-stars of cinema bring to life the evolution of science-fiction and special-effects films from the wild and funny days of B movies to blockbusters that have captured the world's imagination. This is the story of the Sci-Fi Boys, who started out as kids making amateur movies inspired by Forrest J Ackerman's Famous Monsters magazine and grew up to take Hollywood by storm, inventing the art and technology for filming anything the mind can dream."