The Weekly RoundUp
The Features
The Cowboy (1953)
Lord of War (2005)
The Man (2005)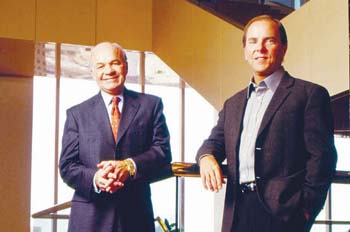 Enron: The Smartest Guys in the Room (2005)
Two for the Money (2005)
The Prices
TITLE
Amazon
BestBuy
CrcCity
Target
Costco
Adventures Of Superman: Season 2
$27.99
$27.99
$27.99
$27.99
-
All Souls Day
$13.99
$14.99
$15.99
$14.99
-
Asylum (2005)
$22.49
$19.99
$24.99
-
-
Beeper
$16.99
$16.99
$19.99
-
-
Benji the Hunted
$13.99
$16.99
$17.99
-
-
Classic Comedies Collection
$18.71
$19.99
$19.99
-
-
The Cowboy (1954)
$10.99
$12.99
$15.99
-
-
The Devil and Max Devlin
$13.99
$16.99
$17.99
-
-
Doogie Howser, MD: Season 3
$27.99
$34.99
$34.99
$27.99
-
Enron: Smartest Guys in the Room
$18.89
$17.99
$19.99
$17.99
-
The Escapist
$22.46
$22.99
$24.97
-
-
Final Desination: Scared 2 Death Pack
$14.98
$14.99
$15.99
$14.99
-
Flaming Frontiers
$20.99
$24.99
$24.99
-
-
Ghost in the Machine
$13.48
$12.99
$12.99
-
-
Half Light
$24.28
$24.99
$19.99
-
-
Hunt for Eagle One
$22.46
$22.99
$24.97
-
-
Junebug
$18.87
$16.99
$19.99
-
-
Lois & Clark-New Adv of Superman: S2
$41.99
$39.99
$39.99
$39.99
-
Lord of War SE (2-disc)
$21.99
$19.99
$21.99
-
$20.59
**Lord of War (1-disc)
$19.99
$16.99
$14.99
$16.99
-
The Man
$20.98
$16.99
$19.99
$16.99
-
Mary Tyler Moore Show: Season 3
$20.99
$22.99
$24.99
$22.99
-
My Dog, the Thief
$13.99
$16.99
$17.99
-
-
The Old Grey Whistle Test: Vol. 2
$16.49
$22.99
$19.99
-
-
The Oregon Trail (1939)
$20.99
$24.99
$24.99
-
-
Resident Evil: Apocalypse
$13.45
$12.99
$14.94
-
-
Sueno
$22.46
-
$24.97
-
-
The Tall Texan
$10.99
$12.99
$15.99
-
-
Titus: Season 3
$27.99
$29.99
$34.99
-
-
**Two for the Money
$17.98
$16.99
$14.99
$16.99
-
Underclassmen
$26.99
$19.99
$17.99
$19.99
-
Venom (2005)
$26.99
$19.99
$24.96
-
-
Walking w/ Monsters: Before Dinosaurs
$13.99
$14.99
$15.99
$14.99
-
Walt Disney-Funny Factory: Mickey
$10.99
$11.99
$12.99
-
-
Walt Disney-Funny Factory: Donald
$10.99
$11.99
$12.99
-
-
Wild Hearts Can't Be Broken
$13.99
$16.99
$17.99
-
-
WWE Armageddon 2006
$16.99
$19.99
$19.99
-
-
Individual titles included in box sets listed above:
Classic Comedies Collection:
Ghostbusters, Stripes (Extended Cut), Groundhog Day.
The Disclaimer
Standard disclaimer: All prices are taken from the websites of each chain, or from their printed Sunday advertisements. All prices are subject to change by each chain. Prices and inventory in-store may or may not match the website price.

"LP" in the RoundUp table means a store's Sunday flyer says "Low Price". That means I could not locate a definite price for the item, and the ad is all I have to go on. Retailers use these phrases in advertisements so that they do not violate MAP (Minimum Advertised Price) agreements with the studios. Doing so can cost them thousands or even millions of dollars in co-op advertising funds.

I, obviously, cannot include EVERY title released in a given week in the RoundUp. The titles included are those that I am interested in...as well as those which I consider will be of interest to a majority of consumers (and sometimes I'll miss one!). I don't get paid for this, and I don't have the time to list every DVD.

So, please don't complain!

If there is a title not included in the RoundUp that

you

want to see, just look it up yourself, and be nice enough to post and share the results with everyone!

Note that I cannot include Wal-Mart/Sam's Club prices in the RoundUp. They set prices at individual stores based on nearby competition, so there is no way I can say here what price you'll find at YOUR local Wal-Mart/Sam's Club location. And, as always, Circuit City does not guarantee their sale prices in Hawaii.
The Specials
**BE EXTREMELY CAREFUL!
Lord of War (1-disc)
AND
Two for the Money
are available in
both
OAR and MAR versions...
get the correct one(s)
!
--The Final Destination Scared 2 Death Pack listed in the RoundUp above contains FREE MOVIE CASH to see Final Distination 3 in theaters 2/10/2006.
$10.50 value.
.
--Best Buy is advertising this week a sale price of $16.99 on the complete HBO series First and Ten (former Wal-Mart exclusive item).
--Best Buy is also advertising one of its "Our Lowest Advertised Prices" on Queer As Folk: Season 2 of $39.99.
--And, again, even though this does not involve a new release, I think it's worthy enough to note that
Best Buy this week is offering up all three Lord of the Rings Extended Edition sets for just $19.99 apiece!
Wow!
Its just January and that could end up qualifying as "deal of the year"!
--And, anyone in the market for a new Portable DVD Player or DVD Recorder may want to know that Best Buy is offering two of the titles in its 2 for $20 sale this week for FREE with the purchase of any such portable player or DVD Recorder.
Excludes TIVO. Limit 2 DVDs per customer. No dealers, please. Excludes prior purchases and special order, clearance, demo and open-box items.
--Circuit City is advertising a FREE EXCLUSIVE "Lord of War" "bullet" ink pen (yes, readers, an
ink pen
!) with the purchase of the DVD Lord of War at their store.
In-store only. While supplies last. Minimum 10 per store.
--A couple of honorable mentions for CC include a two pack of Carlito's Way and Carlito's Way: Rise to Power for just $17.99. CC is also including the recent release of Ghostbusters and Ghostbusters 2 Gift Set in its $9.99 sale this week.
--Target is offering one of its FREE $5 GiftCards with the purchase of All Souls Day.
No rain checks.
The Markdowns
The latest markdowns according to
DavisDVD
:
EFFECTIVE: January 17, 2006 (Studio/Titles/New SRP)
Dreamworks Home Entertainment
The Ring Two (rated & unrated) ... $19.99
Universal Studios Home Entertainment
The Blues Brothers: 25th Anniversary, Carlito's Way: Ultimate Edition, Carlito's Way: Rise to Power, Casino: Special Edition, Land of the Dead (rated & unrated), The Interpreter, Jaws: 30th Anniversary, Kicking & Screaming, Scarface, Unleashed, The Wedding Date ... $19.98