The Weekly RoundUp
The Features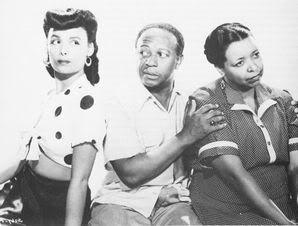 – Lena Horne, Eddie Anderson, Ethel Waters (Cabin in the Sky - 1943)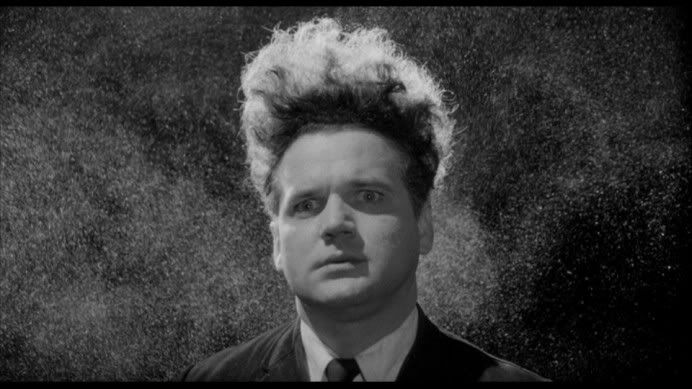 – Jack Nance (Eraserhead - 1977)
– Ben Stein (Ferris Bueller's Day Off – 1986)
– Ben Johnson, Warren Oates, William Holden, Ernest Borgnine(The Wild Bunch - 1969)
The Prices
TITLE
Amazon
BestBuy
CrcCity
Target
Costco
American Women
$11.23
$9.99
$12.99
-
-
The Bad Sleep Well (CC)
$20.99
$21.99
$19.99
-
-
The Ballad of Cable Hogue
$14.98
$14.99
$15.99
-
-
Buffalo Soldiers
$17.98
$14.99
$15.99
-
-
Cabin in the Sky
$13.99
$14.99
$15.99
-
-
The Chumscrubber
$20.99
$19.99
$24.99
-
-
**The Constant Gardener
$18.96
$17.99
$19.99
$16.99
-
**Dirty Deeds
$17.99
$19.99
$19.99
$14.99
-
Eraserhead
$20.99
$19.99
$24.99
-
-
Ferris Bueller's Day Off SE
$13.99
$12.99
$12.99
$14.99
-
**The Five Heartbeats Anniv. Edition
$17.98
$12.99
$15.99
$14.99
-
The Flash: Complete Series
$41.99
$39.99
$49.99
-
-
Freedom Song
$17.98
$14.99
$15.99
-
-
The Green Pastures
$14.98
$14.99
$15.99
-
-
Hallelujah!
$14.98
$14.99
$15.99
-
-
Heat Wave
$17.98
$14.99
$15.99
-
-
Hustle and Flow
$20.99
$17.99
$14.99
$16.99
-
Island in the Sun
$14.98
$9.99
$15.99
-
-
The Magnificent Seven CE
$18.72
$16.99
$19.99
-
-
Pat Garrett and Billy the Kid
$18.99
$24.99
$19.99
$19.99
-
The Peckinpah Collection
$41.99
$42.99
$49.99
$44.99
-
Pinky
$9.99
$9.99
$15.99
-
-
The Rampage: Hillside Strangler Murders
$16.99
$22.99
$24.97
-
-
Red Dwarf VII
$31.49
$33.99
$34.99
-
-
**Red Eye
$16.98
$16.99
$14.99
$16.99
-
Return of the Pink Panther
$9.99
$12.99
$9.99
-
-
Ride the High Country
$14.98
$14.99
$15.99
-
-
Samuel L. Jackson Ultimate Coll.
$35.99
$29.99
$22.99
-
-
Saraband
$22.46
$24.99
$24.99
-
-
Short Films of David Lynch
$19.49
$24.99
$24.99
-
-
Stormy Weather
$13.99
$9.99
$15.99
-
-
Strong Medicine: Season 1
$37.46
$49.99
$39.96
$39.99
-
**Transporter 2
$16.98
$16.99
$14.99
$16.99
-
Trouble Man
$13.48
$9.99
$12.99
-
-
Underworld LE
$14.95
$14.99
$12.99
-
-
An Unmarried Woman
$10.49
$9.99
$12.99
-
-
Viva La Bam: Seasons 4 & 5
$29.98
$24.99
$27.99
$27.99
-
Wild Bunch SE
$18.99
$24.99
$19.99
$19.99
-
Wild Things Collection
$22.47
$24.99
$29.96
-
-
(CC)
after a title = New release in the Criterion Collection
Individual titles included in box sets listed above:
The Peckinpah Collection:
Ride the High Country, The Wild Bunch, The Ballad of Cable Hogue, Pat Garret & Billy the Kid.
The Samuel L. Jackson Ultimate Collection:
Rules of Engagement, Coach Carter, Shaft.
The Wild Things Collection:
Wild Things, Wild Things 2, Wild Things 3.
The Disclaimer
Standard disclaimer: All prices are taken from the websites of each chain, or from their printed Sunday advertisements. All prices are subject to change by each chain. Prices and inventory in-store may or may not match the website price.

"LP" in the RoundUp table means a store's Sunday flyer says "Low Price". That means I could not locate a definite price for the item, and the ad is all I have to go on. Retailers use these phrases in advertisements so that they do not violate MAP (Minimum Advertised Price) agreements with the studios. Doing so can cost them thousands or even millions of dollars in co-op advertising funds.

I, obviously, cannot include EVERY title released in a given week in the RoundUp. The titles included are those that I am interested in...as well as those which I consider will be of interest to a majority of consumers (and sometimes I'll miss one!). I don't get paid for this, and I don't have the time to list every DVD.

So, please don't complain!

If there is a title not included in the RoundUp that

you

want to see, just look it up yourself, and be nice enough to post and share the results with everyone!

Note that I cannot include Wal-Mart/Sam's Club prices in the RoundUp. They set prices at individual stores based on nearby competition, so there is no way I can say here what price you'll find at YOUR local Wal-Mart/Sam's Club location. And, as always, Circuit City does not guarantee their sale prices in Hawaii.
The Specials
**BE EXTREMELY CAREFUL!
The Constant Gardener
AND
The Five Heartbeats: Anniv. Edition
AND
Red Eye
AND
Transporter 2
are ALL available in
both
OAR and MAR versions...
get the correct one(s)
! Also, note that
Dirty Deeds
is also being released in rated and non-rated versions…
get the one that's right for you!
--Some stores may be advertising new releases of Dead Poets Society and Good Morning Vietnam for this week. I think they are listed in the Best Buy flyer (among other places). However, the release dates for both those titles is actually January 17 (although some lists have them as January 10). Confusion reigns. Don't be surprised if your local stores have them…or don't have them out for sale!
BB & CC are also advertising an SE of Big Momma's House which is supposed to have movie cash to see Big Momma's House 2 in the theater. But I don't think that title is actually released this week either. In fact, I cannot find a release date for an SE of Big Momma's House anywhere. Big Momma's House 2 hits theaters January 27.
--For some reason I could not get my Best Buy flyer early this week. So I am working off various internet sources for the following information.
--Best Buy, this week, is advertising a FREE DVD with the purchase of Hustle and Flow ($17.99). Choose from Harlem Nights, Shaft (year?), Beverly Hills Cop or Beverly Hills Cop 2. Get one of those DVDs FREE with the purchase of Hustle and Flow on DVD.
--Best Buy is offering a FREE Comic Book with the purchase of The Flash: Complete Series at their stores. ALSO, Best Buy Reward Zone Program Members gets a $5 discount and can purchase The Flash: Complete Series for just $34.99!
--Best Buy is advertising $10 in movie cash with the purchase of the new Underworld LE. The $10 can be used to see Underworld Evolution. I do NOT know if this is a Best Buy exclusive or not.
--Circuit City is offering a FREE BONUS DISC with its copies of Underworld LE. The disc includes
sneak peeks from the new comic book and new movie Underworld Evolution.
--Circuit City also has a FREE BONUS DISC with its copies of Transporter 2.
Includes 20 minutes of extended version of "Transporter 2" featurette. Includes extended fight scenes. In-store only. While supplies last. Minimum 10 per store.
--Circuit City advertises that copies of The Five Heartbeats includes "a bonus soundtrack". I'm going to guess all copies of the film will, as nowhere does CC use the word "exclusive" nor have they listed any restrictions—such as a limited quantity.
--Circuit City has also included this week's new release of The Return of the Pink Panther in its 2/$15 sale.
--Target is offering one of its FREE $5 GiftCards with the purchase of Viva La Bam: Seasons 4 & 5.
No rain checks.
The Markdowns
The latest markdowns according to
DavisDVD
:
EFFECTIVE: January 10, 2006 (Studio/Titles/New SRP)
None to report.