WITHDRAWN
I have for sale a Paradigm CC-170 v3. This is a horizontal mtm style speaker that sits on top of most medium sized or bigger TVs. It is in excellent overall condition. In fact, the only difference I noticed from a new model is a small smudge on the tweeter that doesn't affect sound in any way.
Here are pictures with grills on and off
On: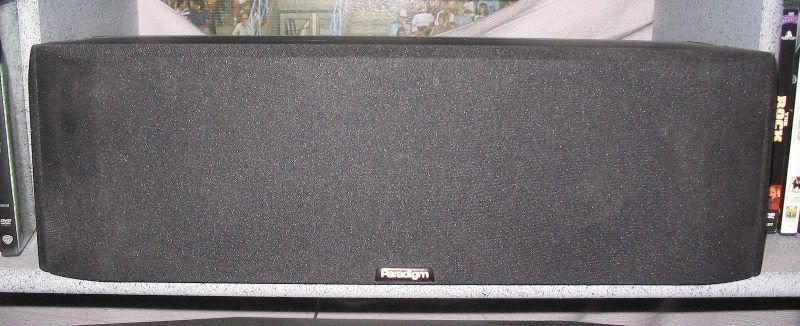 Off:
I'm looking for say $130 US + shipping but am open to other offers. PM me or contact me at rdjward@gmail.com(msn messenger or plain e-mail).
I'm located in Nova Scotia, Canada.
Thanks for the interest,
Justin