The Weekly RoundUp
The Features
– Johnny Depp & the Cast (Charlie & the Chocolate Factory - 2005)
– Marcello Mastroianni & Anita Ekberg (La Dolce Vita – 1960)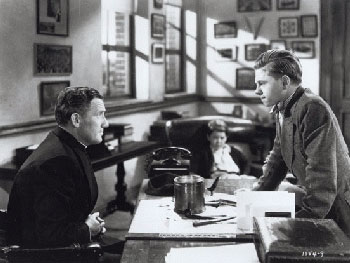 – Spencer Tracy & Mickey Rooney (Boys Town - 1938)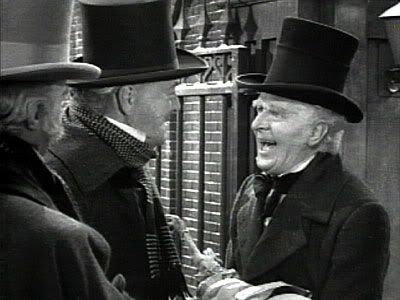 – Reginald Owen (A Christmas Carol - 1938)
The Prices
TITLE
Amazon
BestBuy
CrcCity
Target
Costco
50 Cent: Refuse to Die
$13.98
$14.99
$12.99
$14.99
-
Apres Vous
$20.99
-
$24.99
-
-
Beavis & Butt-head: Mike Judge Coll. V1
$25.34
$24.99
$24.99
$24.99
-
Big Fish SE (+ book)
$13.96
$14.99
$15.99
-
-
Bill, Jeff, Larry & Ron (4-disc)
$27.99
$21.99
$34.99
-
-
Blizzard
$17.95
$14.99
$15.99
-
-
Blue Collar TV: Season 1
$17.49
$16.99
$17.99
$29.99
-
Boys Town
$13.98
$14.99
$15.99
-
-
Burn! (aka Queimada!)
$11.20
$12.99
$14.94
-
-
**Charlie & the Chocolate Factory (1-disc)
$15.98
$16.99
$14.99
$14.99
-
Charlie & the Chocolate Factory (2-disc)
$19.98
$22.99
$22.99
-
$21.99
Chip 'N Dale Rescue Rangers: Vol. 1
$24.49
$24.99
$29.99
-
-
A Christmas Carol (1938)
$13.98
$14.99
$15.99
-
-
Christmas in Connecticut
$13.98
$14.99
$15.99
-
-
The Christmas Wife
$13.46
$12.99
$12.99
-
-
Christmas with the Kranks
$20.27
$16.99
$19.99
$17.99
-
Cronicas
$18.74
-
$19.99
-
-
**The Devil's Rejects (NR/WS & R/FS)
$17.98
$16.99
$13.99
$14.99
-
A Different World: Season 1
$27.99
$22.99
$34.99
$24.99
-
A Dry White Season
$11.20
$12.99
$14.94
-
-
DuckTales: Volume 1
$24.49
$24.99
$29.99
-
-
**Edward Scissorhands (Anniv. Ed./Tin Pkg.)
$14.98
$12.99
$12.99
-
-
Five Mile Creek: Season 1
$35.99
$34.99
$34.99
-
-
The Fugitive Kind
$11.20
$12.99
$14.94
-
-
**Jay & Silent Bob: Degrassi/Next Gen. ®
$13.99
$14.99
$15.99
-
-
**Jay & Silent Bob: Degrassi/Next Gen. (NR)
$17.49
$19.99
$19.99
-
-
Jeopardy: An Inside Look at…
$13.96
$9.99
$15.99
-
-
Jumanji: Deluxe Edition
$13.96
$12.99
$15.99
-
-
La Dolce Vita
$55.99
$69.99
$59.99
-
-
Lady Sings the Blues
$10.49
$11.99
$12.99
-
-
Live 8
$37.79
$29.99
$27.99
$24.98
-
Margaret Cho: Assassin
$14.98
$12.99
$15.99
-
-
The Missouri Breaks
$11.20
$12.99
$14.94
-
-
Mystery Science Theater 3000: Volume 8
$41.96
$44.99
$49.99
-
-
Our Town (1977) (1989)
$53.95
$69.99
$49.99
-
-
Partridge Family: Season 2
$20.96
$16.99
$24.99
$24.99
-
Pickpocket (CC)
$29.96
$28.99
$34.99
-
-
Popstar
$14.98
-
$15.99
-
-
Remington Steele: Season 2
$27.99
$27.99
$34.99
$29.99
-
Robotech: Protoculture Coll. (21-disc)
$97.48
$83.99
$129.98
-
-
Rock-A-Doodle
$11.20
$12.99
$14.94
-
-
Slipstream (2005)
$24.28
$22.99
$19.99
-
-
Space Above & Beyond: Complete Series
$34.99
$37.79
$39.99
-
-
Tales from Avonlea: Season 1
$26.24
$29.99
$29.99
-
-
Ugetsu (CC)
$27.97
$28.99
$34.99
-
-
Warner Bros. Holiday Collection
$20.99
$24.99
$24.99
-
-
White Shadow: Season 1
$27.99
$27.99
$34.99
$29.99
-
Who: Tommy & Quadraphenia Live (3-disc)
$24.49
$24.99
$22.99
-
-
WWE No Mercy 2005
$17.47
$19.99
$19.99
-
-
Yes (2004)
$17.47
$22.99
$24.97
-
-
Individual Titles included in Collections listed above:
Mystery Science Theater 3000: Volume 8:
Monster a-Go Go, Hobgoblins, The Phantom Planet, The Dead Talk Back.
Warner Bros. Holiday Collection:
Boys Town, A Christmas Carol (1938), Christmas in Connecticut.
The Disclaimer
Standard disclaimer: All prices are taken from the websites of each chain, or from their printed Sunday advertisements. All prices are subject to change by each chain. Prices and inventory in-store may or may not match the website price.

"LP" in the RoundUp table means a store's Sunday flyer says "Low Price". That means I could not locate a definite price for the item, and the ad is all I have to go on. Retailers use these phrases in advertisements so that they do not violate MAP (Minimum Advertised Price) agreements with the studios. Doing so can cost them thousands or even millions of dollars in co-op advertising funds.

I, obviously, cannot include EVERY title released in a given week in the RoundUp. The titles included are those that I am interested in...as well as those which I consider will be of interest to a majority of consumers (and sometimes I'll miss one!). I don't get paid for this, and I don't have the time to list every DVD.

So, please don't complain!

If there is a title not included in the RoundUp that

you

want to see, just look it up yourself, and be nice enough to post and share the results with everyone!

Note that I cannot include Wal-Mart/Sam's Club prices in the RoundUp. They set prices at individual stores based on nearby competition, so there is no way I can say here what price you'll find at YOUR local Wal-Mart/Sam's Club location. And, as always, Circuit City does not guarantee their sale prices in Hawaii.
The Specials
**BE EXTREMELY CAREFUL!
Charlie & the Chocolate Factory (1-disc)
AND
The Devil's Rejects (NR/WS & R/FS)
AND
Edward Scissorhands (Anniv. Ed./Tin Pkg.)
AND
Jay & Silent Bob Do Degrassi/Next Generation
are available in
both
OAR and MAR versions...
get the correct one(s)
! Just to be clear,
The Devil's Rejects
is being released in an OAR/Unrated version and an MAR/rated version.
--Guess with what movie Best Buy is offering a FREE Wonka Bar? Ugetsu? White Shadow: Season 1? Nope. Charlie & the Chocolate Factory? Yup! Either the Standard or Deluxe versions.
In store only. While supplies last.
--Still in the spirit to take a trip on the Wonkavator? If you are a RewardZone member at BB, you can buy Willie Wonka & the Chocolate Factory for just $5.99! Price for non-RZers is $12.99.
RewardZone members only. Offer valid 11/8/05 – 11/12/05.
--Maybe you'd rather hang out with Rob Zombie.
If so, Best Buy has a deal for you! 2/$20 if you buy both The Devil's Rejects ($16.99) and House of 1000 Corpses ($9.99). $17 + $10 = $27 $27 - $20 = $7 savings!
No rainchecks. Must be purchased on same receipt.
--AND, Best Buy is also offering an EXCLUSIVE COMIC BOOK on-pack with its copies of The Devil's Rejects.
Get the scoop on Captain Spaulding, Otis and Baby in this three story exclusive comic book. Minimum 20 per store. No rainchecks.
--Best Buy has another EXCLUSIVE BOOK on its copies of Beavis & Butt-head: The Mike Judge Collection Volume 1.
"Huh Huh Hollywood" Minimum 30 per store. No rainchecks.
--Best Buy's Sunday flyer also says that its copies of Jumanji SE includes
movie cash to see Zathura in theaters. Up to $7.50 value.
Best Buy is the only store to put Jumanji SE in its ad this week. I would suspect that all copies of Jumanji SE will include the movie cash.
--Best Buy is also offering 10% off Fox TV DVDs.
10% off any regularly-priced DVD in our Fox TV DVD section in store or online. Markdowns taken from regular prices. Excludes prior purchases and special order, clearance, demo and open-box items. Selection varies by store. Rainchecks on insert items only. CLICK HERE for more information on the sale. The website says the sale will continue through November 19th.
--In an attempt to out-do BB, Circuit City is offering with its copies of Charlie and the Chocolate Factory FREE Wonka Bars
OR
Donutz Candy!
In store only. While supplies last. Minimum 96 per store.
--Circuit City is offering a FREE sneak peek DVD "Get Rich or Die Tryin'"
with the purchase pf any CD, DVD, or game with 20 minutes of content from Get Rich or Die Tryin' starring 50 Cent in theaters November 9. DVD includes a first look at the film, "Hustla's Ambition" music video, behind-the-scenes footage, a sneak peek of the 50 Cent video game "Bulletproof" and much more. PLUS, get a $3 DVD cash towards purchase of select Paramount movies. While supplies last. Minimum 50 per store.
--Target is offering their typical FREE $5 GiftCards with their copies of Beavis & Butt-head: Mike Judge Collection Volume 1 OR A Different World: Season 1.
GiftCard automatically given at register; no rainchecks.
--Target is also advertising a series of seven EXCLUSIVE three-disc DVD sets in conjunction with The Food Network. Each set (which features TFN personalities such as Rachael Ray, Bobby Flay, Giada de Laurentiis, and Paula Deen) costs $19.99
The Appeal
Any visitor to the Weekly RoundUp should be sure to check out the new Main Portal Page of the Home Theater Forum….FOR TWO VERY GOOD REASONS!



First:

Parker & Ron have re-formatted the Portal Page to include exclusive HT industry news you won't find in any place on the HTF!

Second:

You will help support the Home Theater Forum and keep it up and running.

Operating the HTF is not free for Parker and Ron. That is why there is advertising throughout the forum and there has been the occasional membership fund drive. THIS IS AN EASY WAY FOR YOU TO HELP…AND IT'S FREE OF CHARGE…AND INFORMATIVE, TOO!


If you simply link to the Portal Page when you start your visits to the HTF, that act alone wILL bring revenue to the forum. While it would also be nice if you wanted to click on some of the advertisers' links and check out their deals and sales (that form of "window shopping" would bring even more revenue to the forum), the simple act of landing on the Portal Page registers a "hit" or "impression" that creates revenue for the HTF.

So, if you've been "sneaking in" to the HTF through links to your favorite thread or forum, please take an extra second of your time and land first on the HTF Portal Page. You'll see the new Industry News sections AND help out financially. THANKS!
The Markdowns
The latest markdowns according to
DavisDVD
:
EFFECTIVE: November 8, 2005 (Studio/Titles/New SRP)
None to report.