The Weekly RoundUp
The Features
–John Wayne and Maureen O'Hara (McLintock! – 1963)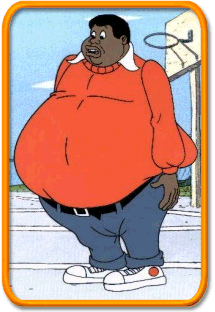 –Tom, Jerry, Stan, Dora, Albert (Fat)
–America Ferrera, Amber Tamblyn, Alexis Bledel, & Blake Lively (The Sisterhood of the Traveling Pants - 2005)
The Prices
TITLE
Amazon
BestBuy
CrcCity
Target
Costco


11:14
$17.97
$14.99
$15.99
-
-
Arrested Development: Season 2
$27.99
$29.99
$34.99
$27.99
-
Bionicle 3: Web of Shadow
$22.49
$19.99
-
$19.99
-
Bridge of San Luis Rey (2004)
$18.73
$22.99
$19.99
-
-
Dora/Explorer: Dance to the Rescue
$14.99
$14.99
$17.99
$12.99
-
Fat Albert/Cosby Kids: Volume 2
$17.49
$19.99
$19.99
$17.99
-
Fat Albert's Christmas Special
$9.99
$9.99
$9.99
-
-
Fresh Prince of Bel-Air: Season 2
$20.99
$24.99
$22.99
$22.99
-
Happily Ever After (2004)
$26.95
$24.99
$24.99
-
-
**High Tension (R & NR)
$20.98
$19.99
$14.99
-
-
Hondo CE
$10.49
$12.99
$9.99
-
-
Imagining Argentina
$22.48
$24.99
$24.99
-
-
Jeffersons: Season 4
$20.96
$24.99
$24.99
$19.99
-
**Kicking and Screaming
$16.98
$16.99
$14.99
$16.99
$18.99
**Kingdom of Heaven (2005)
$15.98
$16.99
$14.99
$16.99
$19.49
McLintock!
$10.49
$12.99
$9.99
-
-
Me and You and Everyone We Know
$17.47
$16.99
$24.97
-
-
Mutant X: Season 3
$37.48
$38.99
$39.99
-
-
NY Yankees: Fall Classic CE 1996-2001
$55.97
$59.99
$69.99
-
-
**Sisterhood of the Traveling Pants
$17.98
$19.99
$17.99
$16.99
$18.99
Soap: Season 4
$20.96
$24.99
$24.99
-
-
South Park: Season 6
$34.99
$29.99
$39.99
$29.99
-
Space Ameoba: Gezora Ganime Kameba
$17.95
$14.99
$15.99
-
-
S. King/Kingdom Hospital: Post Mortem
$13.96
$14.99
$15.99
-
-
Tom & Jerry: Fast and the Furry
$13.99
$14.99
$15.99
$14.99
-
Unborn But Forgotten
$5.99
$19.99
$19.99
-
-
Undead (2003)
$25.18
$23.99
$19.99
-
-
**Unleashed (R & NR)
$20.99
$16.99
$17.99
$19.99
-
Veronica Mars: Season 1
$41.98
$42.99
$49.99
$39.99
-
The Disclaimer
Standard disclaimer: All prices are taken from the websites of each chain, or from their printed Sunday advertisements. All prices are subject to change by each chain. Prices and inventory in-store may or may not match the website price.

"LP" in the RoundUp table means a store's Sunday flyer says "Low Price". That means I could not locate a definite price for the item, and the ad is all I have to go on. Retailers use these phrases in advertisements so that they do not violate MAP (Minimum Advertised Price) agreements with the studios. Doing so can cost them thousands or even millions of dollars in co-op advertising funds.

I, obviously, cannot include EVERY title released in a given week in the RoundUp. The titles included are those that I am interested in...as well as those which I consider will be of interest to a majority of consumers (and sometimes I'll miss one!). I don't get paid for this, and I don't have the time to list every DVD.

So, please don't complain!

If there is a title not included in the RoundUp that

you

want to see, just look it up yourself, and be nice enough to post and share the results with everyone!

Note that I cannot include Wal-Mart/Sam's Club prices in the RoundUp. They set prices at individual stores based on nearby competition, so there is no way I can say here what price you'll find at YOUR local Wal-Mart/Sam's Club location. And, as always, Circuit City does not guarantee their sale prices in Hawaii.
The Specials
**BE EXTREMELY CAREFUL!
Kicking and Screaming
AND
Kingdom of Heaven (2005)
AND
Sisterhood of the Traveling Pants
are all available in
both
OAR and MAR versions...
get the correct one(s)
! And,
High Tension
AND
Unleashed
are being released in
both
R & NR versions…
get the one that's right for you
.
--Best Buy has a bunch of special prices reserved solely for members of its Reward Zone program:
[c]Kicking and Screaming -- $14.99
Me & You & Everyone We Know -- $14.99
Fresh Prince of Bel-Air: S2 -- $19.99
Arrested Development: S2 -- $24.99
Veronica Mars: S1 -- $37.99[/c]
--Best Buy is also giving the following BONUS points to its Reward Zone Members with the purchase of the following DVDs:
[c]Sisterhood of the Traveling Pants ($19.99) – 15,000points
Bionical 3: Web of Shadow ($19.99) – 15,000 points[/c]
--Best Buy is offering a FREE EXCLUSIVE Preview DVD for the upcoming film Elizabethtown starring Orlando Bloom & Kirsten Dunst and directed by Cameron Crowe.
Featuring over 24 minutes of behind-the-scenes footage, including a special "first look" at the film. No purchase necessary. Minimum 50 per store. No rainchecks. In store only. Limit one per person.
--Best Buy is also offering $10 off with the purchase of South Park: Season 6 ($29.99) and any South Park: Seasons 1 thru 5 on DVD.
Instantly. Must be purchased on same receipt.
--Circuit City is including
two new releases
in its $9.99 sale this week. Both new John Wayne releases: McLintock! And Hondo will be among the dozens of films listed this week only at $9.99.
The Appeal
Any visitor to the Weekly RoundUp should be sure to check out the new Main Portal Page of the Home Theater Forum….FOR TWO VERY GOOD REASONS!



First:

Parker & Ron have re-formatted the Portal Page to include exclusive HT industry news you won't find in any place on the HTF!

Second:

You will help support the Home Theater Forum and keep it up and running.

Operating the HTF is not free for Parker and Ron. That is why there is advertising throughout the forum and there has been the occasional membership fund drive. THIS IS AN EASY WAY FOR YOU TO HELP…AND IT'S FREE OF CHARGE…AND INFORMATIVE, TOO!


If you simply link to the Portal Page when you start your visits to the HTF, that act alone wILL bring revenue to the forum. While it would also be nice if you wanted to click on some of the advertisers' links and check out their deals and sales (that form of "window shopping" would bring even more revenue to the forum), the simple act of landing on the Portal Page registers a "hit" or "impression" that creates revenue for the HTF.

So, if you've been "sneaking in" to the HTF through links to your favorite thread or forum, please take an extra second of your time and land first on the HTF Portal Page. You'll see the new Industry News sections AND help out financially. THANKS!
The Markdowns
The latest markdowns according to
DavisDVD
:
EFFECTIVE: October 11, 2005 (Studio/Titles/New SRP)
SONY/Columbia-TriStar
Dust Factory, Renegade, Super Size Me, Unstoppable ... $14.94
Kiss the Bride, Lightning in a Bottle, A Love Song For Bobby Long, Lucky 13, Sex is Comedy, The Yes Men ... $19.94